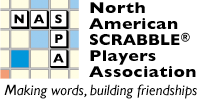 Go to: Early Bird Commentary Games Players Photos Standings Prizes
... tsh Reports ( A B C D CSW )
... Scoreboard ( A B C D CSW )
Back to NASC 2016 Live Coverage
NASC 2016 Commentary: Round 15
[ ]
Go to: Before the Tournament, Round 1, Round 2, Round 3, Round 4, Round 5, Round 6, Round 7, Round 8, Round 9, Round 10, Round 11, Round 12, Round 13, Round 14, Round 15, Round 16, Round 17, Round 18, Round 19, Round 20, Round 21, Round 22, Round 23, Round 24, Round 25, Round 26, Round 27, Round 28, Round 29, Round 30, Round 31, After the Tournament.
---
Round 15
Last night's dessert reception outside the playing room in the convention center was a big hit. Cookies, cupcakes, and brownies went fast! I guess a huge turnout made it hard for latecomers! A sign of yummy goodies, for sure.
At 8:30, folks started to gather in a partial ballroom at the Courtyard Marriott where Joshua Sokol (Montreal QC) was leading the now annual hootenanny. I arrived a bit late, but I know they had many keyboard players, singers, and even a flautist. The room was packed with onlookers and the caliber of performance was terrific. We had professional musicians (Fern Lindzon (Toronto ON)) and living room singers Paul Epstein (Ann Arbor, MI), Joel Sherman (Bronx, NY), a cappella Broadway show tunes ([error: no such id: hannalieberman], and even a humorist (which I missed, sadly). If I can get a full list, I will post, but suffice to say the hotel had to bring in more chairs to accommodate the audience!
We had photos today by the big board. First the NASC staff and then the Indiana residents. Arun Methaset (Thailand) mused that he was thinking of sneaking into the Hoosier group photo. Why? He's a proud college alumnus from Terre Haute!
Of these two shots, Patty Hocker, our event photographer who sits beside me on the command center dais said, "Wow, those folks from Indiana were a dream! I got there to take the photo and they were all lined up, taller folks in the back, shorter folks in the front. No one standing in front of anyone else. I asked if they were pros and had done this before!" I said, "so, to interpolate, we, the staff, were a nightmare?" As if to answer, she pulled up our photo on her laptop and said ,"You tell me." I get her point. We are all over, she had to almost scream to get our attention to get anyone in front. :) I think we are keeping her young.
The highlight of the event his year is a new creation by Vince Castellano, our QR Scanners. We have two of them in the room. They feature a 1920x1200 monitor (that is Vince's idea of a helpful response—-they are tall and skinny!) and a scanner mechanism, separate but attached. This piggybacks on our pairing program, tsh, and operates off his machine on the dais through wifi and hard wire for the further one. Each contestant has a unique QR code on the back side of their name badge. By scanning the code, their contestant scorecard is brought up. They can see what the data folks think their spread is based on result slips submitted. Instead of dealing with everyone one by one to kindly show them an addition error, they can catch it themselves by comparing their personal card with the card as the data inputters see it. I see folks lining up to use it—-a big hit and a sign of SCRABBLE player ingenuity and input. Thanks Vince, you are truly terrific!
Two NASC champs squared off at table 3 in division 1 this round. And an 11-letter-word brought them to my attention. Turns out, it tried to be a 12! So Matthew Tunnicliffe (Ottawa ON) was playing Joel Sherman (Bronx, NY). I see Matt's SUPERmAN for 80 and STOLIDER for 61. I'm pretty sure it was Joel that got down TUFTINGS, but it was his FREEHOLD that caught my eye. Matt opening with a word containing an H and Joel slapped down FREEHOLD. A bit later, he got down FREEHOLDING*, which Matt let go. When Joel tried FREEHOLDINGS* well, that was a bit much and Matt challenged it off. Neither of them thought for a second that FREEHOLD wasn't good. I also see ROOKIEST on the board. A 517-378 win for Matt.
Evans Clinchy (Boston, MA) vs. Adam Logan (Ottawa ON). While they play, I see Adam's SILENUS for 69. And I note Evans' AVOURES# for 76 and ENRICHEd for 95. After the game, I learn the dirt. From an EX, Evans played TINCT for EXTINCT, holding an S. On his next turn, he played TARSALS/EXTINCTS for 91 (pretty). On the not-so-glamorous side (and bless him for his willingness to admit he isn't perfect), Evans tried POPINETTE*, which came off in a millisecond. In his defense, however, he does tell me that POPLINETTE# and POPETTE# are acceptable Collins plays. A 447-375 win for Evans.]
Joey Krafchick (Atlanta, GA) vs. David Gibson (Spartanburg, SC). I see Joey's AUBRIETAS and David's DISTORT, pRETRIAL, and OLOGIES. After the game ended, I asked about IDONEITY and David said he'd liked that play. Joey tossed the rest behind ID (already on the board). It was, essentially, a tile turnover thing, as Joey had a U with that rack and was seeking better synergy with new tiles. I don't think he quite got it.
Will Anderson (Croton, NY) vs, Jesse Day (Berkeley, CA): From a D in Will's opening play, Jesse got down the lovely DOUPIONI for 63. Will played CREATORs for 68. I note WADMEL, MANKY, CINQ, JIGSAW, and then catch the quiet Jesse put down TRIACIDs for 74 with zero fanfare. He is a cool cookie, that Jesse! A 387-354 win for Jesse.
Chris Cree (Dallas, TX) and Joshua Sokol (Montreal QC) played a lovely duet last night, but this round were in a tough game. I see Chris' BAYSIDE and Joshua's ELYSIAN (blank L) for 82 and FLEECIER (blank L) for 74. I gleaned it was a Joshua win by the vowel distribution chatter. I think the Es had a thing for Joshua and only Joshua (maybe the are Coldplay fans and like his music?).
I hear about TOENAILED at board 32 in division 3. Sure enough, Eugene Murray (Indianapolis, IN) played TOENAIL down the triple and then extended it to the other triple by adding an ED. Unimpressed, Samantha Orleans (Bryn Mawr, PA)challenged (she lost). He also got down the lovely PATTIeS. A 436-340 win for Euguene.
Bradley Whitmarsh (Attleboro, MA), breaking into his Reese cup "breakfast of champions" between turns, was playing Peter Armstrong (Portland, CA) this round. The board is pretty: BETIDING, DISTHENE#, SIAMEZeD#, FLAVONES, ROSEATE. A 463-426 win for Peter.
Conrad Bassett-Bouchard writes:
Jason Keller (Highland Park, NJ) walks up to tell me, "I just Luckboxed." A self descriptive term, coined by Chris Cree (Dallas, TX) many years ago, it's always a good thing to luckbox. Turns out Jason played two bingos to end the game - dEICING for 91, and (F)REELOAD for 89 and the win.
I see some cool V bingos in a game betweenMatt Canik (Austin, TX) and Clay Daniel (Charlottesville, VA). VODOUNS and UNVIABLY. One of those is phony - do you know which?
Bryan Pepper tells me about a great outplay Betty Cornelison (Portland, OR) has just played. Turns out BLUENOSE for 83 was a game-winning outbingo against Vera Bigall (Toronto ON) for a 469-448 win.
Ben Greenwood (Florence, MA) and Daiva Markelis (Charleston, IL) have a two Z word on their board - RAzZERS*. Yeah, it's a phony - this former National Champion doesn't think he'd have been able to challenge that one, wow!
Kristen Chew is excited that she saw her favorite phony of the tournament so far. Somebody played GODZILLA*. Sadly, but perhaps unsurprisingly, it was challenged off.
My protege of sorts Zachary Ansell (Los Angeles, CA) walks up with a tally slip and a cunning smile. Turns out his first play of the day was the bingo RUPTURE, and his second play was another bingo, GENOMES, hooking RUPTURE to make E(RUPTURE)*. Then when his opponent Paul Avrin (New York, NY) hooked his own bingo to make ERUPTURES* the sly kid challenged it off. This half of the 2015 North American School Scrabble Championship team won this one handily.
It's a phony sort of morning I suppose!