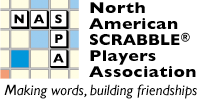 Go to: Early Bird Commentary Games Players Photos Standings Prizes
... tsh Reports ( A B C D CSW )
... Scoreboard ( A B C D CSW )
Back to NASC 2016 Live Coverage
NASC 2016 Commentary: Round 24
[ ]
Go to: Before the Tournament, Round 1, Round 2, Round 3, Round 4, Round 5, Round 6, Round 7, Round 8, Round 9, Round 10, Round 11, Round 12, Round 13, Round 14, Round 15, Round 16, Round 17, Round 18, Round 19, Round 20, Round 21, Round 22, Round 23, Round 24, Round 25, Round 26, Round 27, Round 28, Round 29, Round 30, Round 31, After the Tournament.
---
Round 24
Overheard by the challenge machine as Michael Donegan (Austin, TX) types in REPLACER, "Good play!" Hannah Rozear (Durham, NC) quipped, "Lucky!" Nothing like throwing a dart into the dark and having it hit a bullseye, eh?
The battle of Mikes was too much for Conrad Bassett-Bouchard and he tells me had total a photo of them and put them up on his Facebook page! The Mikes in question: Mike Frentz (San Mateo, CA) vs. Mike Baron (Corrales, NM). One in a white hat, Frentz, and one with white hair, Baron! I see DENTINAL, TETRAGoN, VERNIeRS, and SANICLE. They appear to be done, but in a recount, so I scurry. When I return, it is a Frentz win, 383-375. This was a reversal of scores pre-recount. Mike Baron was sure he'd won. They shook hands when it was all done.
Orry Swift (Houston, TX) played Rafi Stern (Seattle, WA) this round and I spot SHOPmEN, WITTOL, and AVOIDABLE (blank L) as fun plays. A bit later, I happen by and watch Orry slap EURO in front of ZONE on the triple for 51: cool beans! It was a Rafi win, 448-363.
Morris Greenberg (Brookline, MA) and Joshua Sokol (Montreal QC) are just finishing up their game. Joshua points out that RESCHOOL, which drew a challenge, may have won him the game. I see Morris' ATRETIC, mEMBRANE, NUDItIES, and the fun front hook PE/PRESCHOOL! Josh got down STANNIC and INVERTED in addition to RESCHOOL. A 515-304 win for Joshua.
A low-scoring game is underway between Adam Logan (Ottawa ON) and Evans Clinchy (Boston, MA). I see Adam's COATEES for 76 and QURSh for 72. Looking for excitement, I see that PRINK and BRINK both share the same K tile from vertical and horizontal positions. Then Evan gets RELIANCE down through the C for 61, but it isn't enough. Adam wins, 419-339.
Winter Zxqkj (Houston, TX) and Peter Armstrong (Portland, CA): COATTEND, OUTVIED, oSTINATO, and SELADANG. But my favorite plays: DORKIER and SCHMO! :) Winter's win, 410-347.
Today is Jason Keller (Highland Park, NJ) day or Orange Day. Jason arrived resplendent in orange, everywhere. And in each hand there was a vuvuzela*. He has been kind enough to not blow into them during game play, but I do think he demonstrated their wonder outside on the sidewalk before game play today.
Chris Sjoholm (Lynnwood, WA) tells me of a game he played with Tootsie Hamburg (Danville, IL). Once I got over my delight at her name, he told me of how she played strong as the game got underway (MAZES for 38, etc.) but then, he caught on fire and played a bingo-bangs-bongo: REDIALED 68 (blank L), ANIMATE 74, and WHISTLING 82. Of this latter play, he got the 9 down using an IN on the board. Great board vision! Led to his 477-267 win.
Tim Weiss (Jersey City, NJ) earns a win this round against Bradley Whitmarsh (Attleboro, MA), 425-360. I see Bradley's STEARIC for 74 and Tim's WAIVERS for 86, ICESTONE# for 74, and ROADING# for 85.
Kevin Leeds (Austin, TX) got to play Mark Fidler (Waltham, MA) this round at table 1 in division 2, and he won, 411-329. I see Kevin's NEURINEs and ITALICS. Mark got down ROwDIES, but it wasn't enough. Kevin's win, 411-329. There was a bit of a story about the blank in Mark's bingo but this game was one of the last to finish and the directors were waiting for the result slip and players were gathering to take their seats.
Ben Greenwood (Florence, MA) wins a game this morning, this time against Jacque Lease (North Venice, FL). I see Jacque's AIRINESS and Ben's early TWIrLer and DIOrITE. Later on he got down DARTLING which drew a challenged. A 540-319 win for Ben. She lamented that this was her worse loss in the tournament so far.
Mark Schmidt (Asheville, NC) vs. Alan Stern (Shadow Hills, CA). A battle for sure! FRACTION, INSTATE, and EPINAOS are Alan's better plays. Mark got down RESTIRS, ACTIVES, and THoRNED/INSTATED for 97, but it wasn't enough. Alan's win, 515-496.
David Eldar (Australia) is in shock and I think he really is. In his game, just finished, at the annotated table 1 in Collins, he played RELM* and had it challenged off (by Brian Bowman (Villa Hills, KY)). He billed it as his first phoney this year. He walked up to me a bit later and said, "Well, it is a bit into 2016, so maybe it was my third phoney...." Yeah, and I was born yesterday.