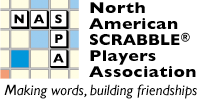 Go to: Early Bird Commentary Games Players Photos Standings Prizes
... tsh Reports ( A B C D CSW )
... Scoreboard ( A B C D CSW )
Back to NASC 2016 Live Coverage
NASC 2016 Commentary: Round 21
[ ]
Go to: Before the Tournament, Round 1, Round 2, Round 3, Round 4, Round 5, Round 6, Round 7, Round 8, Round 9, Round 10, Round 11, Round 12, Round 13, Round 14, Round 15, Round 16, Round 17, Round 18, Round 19, Round 20, Round 21, Round 22, Round 23, Round 24, Round 25, Round 26, Round 27, Round 28, Round 29, Round 30, Round 31, After the Tournament.
---
Round 21
His game finished long before others, Zachary Ansell (Los Angeles, CA) is sitting outside the convention room playing a video game on his phone (or game device, not sure). I asked it if was Pokemon Go and he shook his head (I think 50% of the room, players and staff alike, are playing Pokemon Go, walking into each other as they move around, looking down into their phones). He explains that he just lost a game to Marty Fialkow (Moorestown, NJ) by 22 points, but he smiles when he tells me about winning a game by 200 in round 19. He remembers his three bingos: OARIEST, TAPERING, and ROBUSTER. He tells me about his final rack in this game: JVVZGIE. He managed to play JIVE, then ZAG, and only get stuck with one V when his opponent went out. That is making lemonade out of lemons, Zach! He ends today 10-11 +287. His Dad, Benjamin Ansell (Los Angeles, CA), playing in division 4, ends today 11-10 -397.
David Gibson (Spartanburg, SC) ends today 7-0, and after his win against Steve Bush (Richmond, KY) this round, he cements his first place lead (earned last round with his defeat of Joey Mallick (Cape Elizabeth, ME)). This round, he earned a 509-401 win from a board that featured nAIVETE, cHANTED, AROYNTS, and the gorgeous SYNERGIA/PEGS for 90 (played through the Y).
Both division 4 players are virtually floating out of their chairs. Noah Kalus (New Paltz, NY) gets down a 212-point triple-triple, EQUATION. He also played OVARIES for 72. His opponent, Shirley Simon (Regina SK), got down SArGENT for 74. She was as excited for him as he was. Very sweet. Another shining example of the School SCRABBLE program in action!
Helping in the Collins division, Jim Pate, wants me to know about some monster scoring games from round 18 in his division. Ben Schoenbrun (Ardsley, NY) defeated Marty Gabriel (Charleston, IL), 505-501 (we did report it). And, then he points out the 523-504 win for Ben Withers (Houston, TX) against Stefan Rau (Rhinebeck, NY), which we did seem to miss. Thanks Jim!
Stephanie Brown (Newport, OR), taking her crack against Greg Rogers (Mishawaka, IN) at table 1 in division 4, walks toward the challenge machine. She has a sparkly shirt that twinkles in overhead pot lights (with the Olympic fever going on, she reminds me of gymnast in a sparkly unitard!). She looks up FLaYINGS*, and it is unacceptable. Greg gets to take the tiles back and think about another word next turn. In the end, it was his win, 454-288. She seems unfazed and delighted to finish today 5-2. Good attitudes lead to great things!
Suddenly all things fall away, there is no other game in the room that matters as much. There is game unfolding in the back of division 1 between Ted Blevins (Cecilia, KY) and Morris Greenberg (Brookline, MA) that will be remember for years. Why? Well, because Morris, still playing, is well over 700 points! No slouch, Ted got down TOTALING for 72, OVERLAID for 72, and WAREZ for 54. But Morris was on fire, smoldering fire. He got down REEXPOsE for a 266-point triple-triple (drew challenge), REJUDGE for 114 (drew challenge), BENTHIC 73, TENDRIL 68, and ENDIVES 70. Talk about sucking all the oxygen out of the room. Throngs stood around the completed game (while other games kept being played at the same table—-such good sports not to complain!) with astonishment. Way to go, Morris. Another School SCRABBLE alum!
Fern Lindzon (Toronto ON) vs. Laurie Cohen (Tempe, AZ). I see Laurie's IOnIZES for 104, CODEINE, and TRADABLE. Fern got down sHARIAH, PANDIES, and NERVINE. I catch Fern after the game is over and she is still shaking her head in disbelief. Up by 100 or so with a blank in the bag, Fern drew JAAVQAL. In retrospect, she admits to seeing spots for JAVA and QAT, but in that moment, she decided to go for the blank and exchanged tiles instead of playing. Then, sure of what Laurie had drawn from the dreck she had dumped into the bag, a turn or two later Fern blocked the obvious J opening and then promptly picked the J from the bag! Statistics do backfire sometimes!
John Robertson, division 1 leader, hands me a piece of paper (he and other directors spent several crucial minutes huddled over rulings this afternoon). He writes, "The director calls have been getting progressively more and more complicated on this side of the room (division 1, division 4, and Collins). We've had end-of-game underdrawing situations, tiles that were played and later found in the bag, clocks not neutralized on outplays, malfunctioning clocks, and tally slip issues. The zebra huddles have occurred to ensured the rules were applied correctly."
Bradley Whitmarsh (Attleboro, MA) won a close game with Geoff Thevenot (Crystal Lake, IL) this round, 392-373. I see Geoff's CRIPPLeS from the C for 98 and Bradley's BLISTERY for 71 and CULOTTES for 80. This win leaves Bradley in second place in the Collins division with a 15-6 record, three games behind the leader, David Eldar (Australia). Geoff is now in third place overall. His gal pal, Melissa Routzan, is here, visiting from Chicago. She brought us copious amounts of excellent cheese!
Knox Daniel (Charlottesville, VA) was standing around the challenge machine in division 1. I think h was waiting for his dad to wrap up for the day. He tells me he went 2-1 this afternoon and ends today 15-6. This is just a phenomenal showing!
Evans Clinchy (Boston, MA) vs. Brian Bowman (Villa Hills, KY). Their game is being picked up with amazing alacrity but I espy ANTERIOR and NOISOME. Evans' win, 539-335. Evans ends today with a 13-8 record and in 6th place in Collins. Worth noting, Brian started the event with a two byes (flat tire) which translates to losses in the w-l breakdown. Despite this, he has spent much of today at the top tables, seemingly undeterred by the setback.
Joe South (Piqua, OH) finds me and wants to chat about his game with Alan Stern (Shadow Hills, CA). Joe had one of those great games and Alan had a less than great one. After 5 turns, it was 243-38 in Joe's favor. Three of Joe's plays drew unsuccessful challenges: CONIDIA, UVEAL/CONIDIAL, and ARBELEST. Joe also got down COREIGNS and CEnSURED and Alan played the last OVERLAP for 90 (blank L). A 556-375 win for Joe.
Jerry Lerman (Foster City, CA) tells me about his game with Richard Popper (Wilmington, DE). Jerry told me of how early in the game, Richard put down OUTLIVT* before he realized his error. He then picked the T up and replaced it with an E and said, "Darn, now you know I have a T." Jerry made some joke about being sure to not set him up with a monster play. The game went on, pretty miserably for Richard (he lost, 235-369), and he even said, "this is the worse game I've ever played" at one point. Then in the endgame, sort of not paying attention, Jerry made a play that ended up setting up a nice T play and Richard got to take advantage of it. Good things come to those who wait!
Alec Sjoholm (Lynnwood, WA) told me about the dueling 100 plays in his game with Jason Li (Dollard-Des-Ormeaux QC). Alec's TETANIZe for 101 and Jason's FIRMEST for 103. Two other game bingos rattled off from memory: LAETRILE and ENVIROS.
Patty Hocker and I were among the folks who loved the music night on Sunday. We both happened upon Sheldon Gartner (Yorktown Heights, NY) who adapted several songs with new SCRABBLE lyrics. One song, a Billy Joel tune, was mostly about Gibdsonization and we told David Gibson (Spartanburg, SC) about it and he was so touched. We made sure to introduce them to each other and afterwards Sheldon, a real sweetheart, said it was the highlight of the NASC to meet David! Sweet!