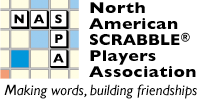 Go to: Early Bird Commentary Games Players Photos Standings Prizes
... tsh Reports ( A B C D CSW )
... Scoreboard ( A B C D CSW )
Back to NASC 2016 Live Coverage
NASC 2016 Commentary: Round 30
[ ]
Go to: Before the Tournament, Round 1, Round 2, Round 3, Round 4, Round 5, Round 6, Round 7, Round 8, Round 9, Round 10, Round 11, Round 12, Round 13, Round 14, Round 15, Round 16, Round 17, Round 18, Round 19, Round 20, Round 21, Round 22, Round 23, Round 24, Round 25, Round 26, Round 27, Round 28, Round 29, Round 30, Round 31, After the Tournament.
---
Round 30
I have been remiss in describing our favorite fashion plate data entry guy, Reese Daniel. You see, now that he is nearly grown, he is harder to tweak. But still I'm going to try. He spent much of this event as a frozen ice cube (he is frequently cold, I think he should travel with a seat warmer), and because of the cold, he brought the duvet from his hotel room to wrap up in, like a white burrito. Bryan Pepper could not at all abide by Reese calling the blanket a duvet and teased him mercilessly about it. The teasing didn't affect Reese, one bit, he still wrapped up. This year, he is sporting longer hair with a more dramatic sweep from one side to the other. I remarked on how fashionable it looked and he referred to his "fro."
"The universe is whole again," announced Art Moore to Patty Hocker and me at our table, "David Gibson (Spartanburg, SC) has just won the NASC championship." We all were so touched. Then Robin Pollock Daniel walked up and said, "I ran up to David to congratulate him on his win and while in my arms, he whispered, 'I missed PEEPUL.' That is such a David thing to say!" He also felt he'd misplayed the endgame and was unfairly "rewarded" with ?S from the bag. Robin didn't quibble with him. He'd actually earned the tiles. I saw Chris Cree (Dallas, TX) giving David a long, meaningful hug after the game and I know this, if Chris had to pick someone to win this event (other than himself, Chris is always in the fight to win himself!), it would be David. It is clear how much winning the NASC again (he won it first in 1994) means to David. He is a bit misty eyed and clearly moved by all the support, hugs, and cheers he's received.
At the top board in division 1, a tense game went down between Marc Booth (West Lafayette, IN) and Doug Critchlow (Columbus, OH). I see Doug's NOISETTE and RELATION and Marc's CHAINES. The game went along, smaller plays, but no wrap-up, and then when almost all the games were done, Marc outbingoed with GrABBInG. They decided to launch into a recount. Their director, Kieran O'Connor, squatted at the end of the table, not offering any assistance, but watching so that he could get the result slip and hand it in. What was thought to be a 13-point win for Doug turned into a 5-point win instead, 413-408. Afterwards Doug admitted that he was excruciatingly nervous throughout the whole recount, afraid the result would be overturned. This moves Doug into first place with Marc in second. They have the same 22-8 record, but Doug has 110 more spread points than Marc. Their reward? They get to play each other again next round to settle it once and for all! That will make their fifth game this event. They are currently 3-1 in Doug's favor. In a moment of candid confession, Doug admits he had DIIPST? in his first game this morning. and yes, he made the blank an H and he played it. :)
At table 2 in div 4, Diana Bowen (Charlottesville, VA) pulled out a win against Greg Rogers (Mishawaka, IN), 410-406. They have played three times now, with her winning two of the three games. I see STUNtED and RATIONS on the board and while I watched, Greg played TEENAGe/ET/DE on the triple for 76.
Mack Meller (Bedford, NY) pulled out a win against Joel Sherman (Bronx, NY), 393-370. They get to play again in round 31! I saw Joel's nonbingo double-double EXAcTER for 58. On his next turn, he played cHIVE to the triple for 42. After the game, Mack asked why C and not L and Joel said, "Well, I had an H. Your play blocked by EXHEdRA, so I decided to play the nonbingo and then come back with a strong triple play." Okay, I paraphrased that a bit, I admit. I see Mack's NASTIER for 77 and ERODIBLE for 63. Joel made the outbingo of ERRaTIC/aPED for 76 and got the tiles on Mack's rack (say that fast 10 times!), OMOLO.
Orry Swift (Houston, TX) had a win against Joey Mallick (Cape Elizabeth, ME) at table 3 in division 1. I see Orry's MILORDS for 76 and ARGENTAL for 60. Joey opened with PIOSITY f or 72 and played OSTEiTIS for 71. I saw those plays early and asked it anything happened after I'd life, like a bingo or something. Orry said, "yes." I waited for him to tell me what. He deadpanned, I did bingo. I played BINGO for 20. That joker. Orry's win, 420-397.
Adam Logan (Ottawa ON) vs. Geoff Thevenot (Crystal Lake, IL) in Collins land. I see COLINS and Geoff's great opening play of ZODIAC. Early on, Geoff got down IMPEDER and later on Adam played ArIETTA. The game came down to, Adam told me later, Geoff playing the phoney SURRY*. When Adam called it off, it let him put down his bingo. A 410-367 win. Adam tells me he plays for 2nd place next round.
About 2 minutes later, I see Evans Clinchy (Boston, MA) and before I can even say anything, he said, "Oh, I got clobbered. You can check out the 593-316 "clobbering" of Evans by Peter Armstrong (Portland, CA) in the annotated game for this round!
In the Gibsonized world of David Eldar (Australia), he played Mohammad Sulaiman (United Arab Emirates) this round. I see Mohammad's TuRGENT, but the rest were all David: NEUROPIL#, NOVELIST, and ROOTIEs#. David's win, 465-387. The minute his game was done, he climbed behind the curtain of the live annotated commentator area to check in on their coverage of the top TWL game.
Winter Zxqkj (Houston, TX) vs. Stefan Rau (Rhinebeck, NY) partway through: CITRALS, ElEGIST, and PARTNeR. A 452-448 win for Winter.
Roy Kamen (Covina, CA) vs. Mark Fidler (Waltham, MA): SEWABLE, COADIEs, STEERAGE, and SOyUZ. A 396-303 win for Mark.
David Turissini (Chapel Hill, NC) vs. Joe South (Piqua, OH): RAINIEST 70 and OUReBIS for 69 were Joe's. FIREMEN for 69 and dEADENER for 80 were David's. This win, 423-384, pulled David into 2nd.
Marcela Kadanka (Toronto ON) vs. Jason Vaysberg (Plymouth, MN): SILICON, ANTINGs, and STRAWIER for 68 by Marcela are on the board. By the look of the blank slip, this last word drew a challenge, too. I later find the game done, a 399-385 win for Jason.
I am finding it hard to get color as the games all end at the same time and get squared before I can get back to them about what unfolded. Gone are the days of the prolonged analysis, which I suppose has its advantages, too! One of those game was between Ben Greenwood (Florence, MA) and Lauren Werner (Kenmore, NY) this round. I saw ENDITEs, UNDERGO, and VAMPISH on their board. I see Ben from a distance and he gives me a thumbs up, so I give the 444-319 win to him. One game down, one game to go, Ben.
Chloe Fatsis (Washington, DC) has been climbing up the table numbers and I spot her as she finishes a game with Tim Fish (Franklin, IN). I see her back-to-back bingos: ELOINERS 60 and DONATION for 80. Tim played RETINAE for 84 and ORgANISE for 64. His win, 419-403.
Karrie Bowe (Portage, MI) is hanging out with buddies in the foyer outside the ballroom. Her friends egg her on to tell me about the "tiles." I can't wait. She laughs and says she started a game pulling out seven tiles or so she thought. It ended up being six tiles and a fingernail! Ewwwwww! She joked that she hoped it was the pinkie and not the index as she knows what people do with that finger. About halfway through the game, her opponent said, "Oh darn, I lost another fingernail." And, then, Karrie knew where the nails were coming from!