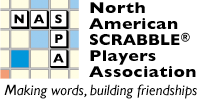 Go to: Early Bird Commentary Games Players Photos Standings Prizes
... tsh Reports ( A B C D CSW )
... Scoreboard ( A B C D CSW )
Back to NASC 2016 Live Coverage
NASC 2016 Commentary: Round 26
[ ]
Go to: Before the Tournament, Round 1, Round 2, Round 3, Round 4, Round 5, Round 6, Round 7, Round 8, Round 9, Round 10, Round 11, Round 12, Round 13, Round 14, Round 15, Round 16, Round 17, Round 18, Round 19, Round 20, Round 21, Round 22, Round 23, Round 24, Round 25, Round 26, Round 27, Round 28, Round 29, Round 30, Round 31, After the Tournament.
---
Round 26
Anyone reading this coverage probably has already seen and used the Twitch TV button on this web site, but if not, please check out: twitch/tv/ggslive to see your favorite live video color commentary of games broadcast (some TWL, some Collins) with input from Robin Pollock Daniel and Jesse Matthews (oh, and there is a chat room to interact with the commentators and others watching, too!).
It is worth noting that some divisions might be resolved before today ends. For instance, David Eldar (Australia) is now 22-4 and Evans Clinchy (Boston, MA), Adam Logan (Ottawa ON), and Winter Zxqkj (Houston, TX) are at 17-9. Matthew O'Connor (DeWitt, NY) tried to fell the giant at the annotated board 1 and it didn't work out. He is pleased, though, that when he analyzed the games, there wasn't much he'd missed. Quick analyzer that Matthew!
Ben Greenwood (Florence, MA) having lost 3 of 4 games this morning, has been moved to board 2 to play this round (vs. Paul Mistrette (Little Falls, NJ). Jason Vaysberg (Plymouth, MN), who won all his games this morning, is now playing up at the top spot. They are separated by only a game, though, so there is still time for dust to settle! I approached the game between Paul and Ben near the end and saw them at the challenge machine. REBOX* came off the board and Ben played DETOX in that spot instead. Undeterred, Paul took the time to see an even better play that he'd missed the turn before: TROUBLE for about 40ish. Sometimes a challenge is a mixed blessing. I see Paul's BANtIES for 65 and Ben's MaRKING for 73 and ATONeRS for 71. Ben's win.
Jack Peters (Nantucket, MA) put an end to the 14-game winning steak of Marc Booth (West Lafayette, IN) this round, winning their matchup with a 383-352 score. I see DISRaTE for Marc and POINTER for Jack. The game came down to which tile was left in the bag. As Marc explains it, he got the wrong one and thus drew the losing short stick. Marc is still a division -leading 22-4 and Jack is now 18-8.
I missed it, but the gossip vine tells me that Diana Bowen (Charlottesville, VA) played BEDSTANDS last round. She stopped by to tell me about her 9, but I was off gallivanting!
Michael Bray (Regina SK), about breaking even on w/l in the event wants to tell me about love of the game, camaraderie, and serious pedal to the metal driving endurance. He, Jason Eyolfson (Regina SK), and Shirley Simon (Regina SK) drove straight for 27 hours to attend this NASC. When they return home after the event, they will bring John Lazeski (Saskatoon SK) back to Saskatoon with them (but his drive will be even longer as he lives two hours past them). I know I speak for everyone here, we are excited to have them with us!
Joel Sherman (Bronx, NY) felled the giant that is Ian Weinstein (Coral Springs, FL) at table 2 in division 1. He points out that Ian, of course, played EINSTEIN and REYNARDS. Joel played FAcIENDS, TUTORAGE, and LIPOMAS.