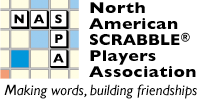 Go to: Early Bird Commentary Games Players Photos Standings Prizes
... tsh Reports ( A B C D CSW )
... Scoreboard ( A B C D CSW )
Back to NASC 2016 Live Coverage
NASC 2016 Commentary: Round 19
[ ]
Go to: Before the Tournament, Round 1, Round 2, Round 3, Round 4, Round 5, Round 6, Round 7, Round 8, Round 9, Round 10, Round 11, Round 12, Round 13, Round 14, Round 15, Round 16, Round 17, Round 18, Round 19, Round 20, Round 21, Round 22, Round 23, Round 24, Round 25, Round 26, Round 27, Round 28, Round 29, Round 30, Round 31, After the Tournament.
---
Round 19
Pete Manzolillo, unable to be with us this year, but watching (and reading) remotely, sent me an email in response to Conrad's color in round 16. He said, "speaking of ALIASING, did you know that ANTIALIASING is good?? I know the word because its a feature on my sign design software program, makes the edges of the letters more defined." Well, here we go, learning even more words! Thanks Peter!
I walked around the entire round and caught some early plays. In the Ben Greenwood (Florence, MA) vs. Sharmaine Farini (Toronto ON) game, Ben opened with ViOLINS for 70. By the time I returned, the game was gone, but Ben won, 461-281.
At the next board, Marcela Kadanka (Toronto ON) squared off against Meredith Leigh (Des Moines, IA). Early on, Marcela got down BEACHES for 74, but the rest of the game was all about Meredith and she won, 392-302.
Roy Kamen (Covina, CA) only had nice things to say about David Turissini (Chapel Hill, NC). "He played extremely well and I just got so lucky with the blanks and Ss." Three bingos for Roy: ECOTAGES, STAINED, and UNMITRES. Click on Roy's name above and check out his last few games. He is scoring like a crazy man today!
David Engelhardt (Baltimore, MD) vs. David A Brown (Lexington, KY). Game in progress, BIOPIcs for 73 goes down.
Early on, Mitchell Brook (Philadelphia, PA) gets down two nice plays: HORKINg and then the bingo-less double-double REWOUND through the O for 44. Dave Leifer (Alpharetta, GA) played TAILLESS for 59, but it as Mitchell's win, 458-347.
Geoff Thevenot (Crystal Lake, IL) vs. Bradley Whitmarsh (Attleboro, MA) catch my attention because they are on their way to the challenge machine. I decide to follow. The three of us discover that TRAPEZIA is acceptable (good in both dictionaries!) and that is good news for Geoff. He earned 110 for that play! He also got down ADULATe for 68, TOUPEED# for 77, REDTAIL for 80, and QI for 64. Bradley played MISSENT for 75, NOVAtION for 61, and GALIOTS for 81. Geoff's win, 576-459.
Adam Logan (Ottawa ON) vs. Ben Withers (Houston, TX). I see Adam's kERATOID and AIRINESS and then learn he later played NARDINE. Ben played ADVISOr, FAIRE* (Adam called off), KRULLER, and CrEATINE. Adam's win.
Evans Clinchy (Boston, MA) and Peter Armstrong (Portland, CA) go to the challenge machine to learn that SEEdCASE is good. Evan played it for 86 and also RUTHENIc for 83. Peter played GREYNESS for 74, with also drew a challenge.
A very pretty board between Fern Lindzon (Toronto ON) and Randy Hersom (Morganton, NC). I stop by their game a couple of times as they play and note some bingos. Randy played ORIENTED 68 and LISTWORD 74. Fern played CANtEEN 79, HYSTERIA 65, and FRIGHTeN 65. She calls me over after the last play to tell me she plays words like her last two bingos and Randy plays the opposite kind of words such as in his endgame LUVING! He tried HYSTERIAN* as an outplay, but she caught him and challenged it off. 430-399 win for Fern.
The meeting of the Jasons did not disappoint. It is appearing close, but I'm not sure why. I see Li's HOVeRfLY on the triple lane for 95 and then a bingo-bango-bongo: CISTERN 63, CODEINAS 72, and BOEHMITE 82. Keller played NEURITIS 60 and FLOATERS 65. After the game was over, Li admitted he'd been incredibly lucky with his 477-430 win. Keller agreed and I think I heard the word "lockbox."
Mack Meller (Bedford, NY) vs. Clay Daniel (Charlottesville, VA) (or as he will be known for a long time, Knox' Dad!). Early on, Mack played fOUETTE for 64, then SWITHERED. Clay's plays: NONINERT, PATINATE, and AREOLAr. It came down to a mere 10 points: 436-426 for Mack.
I see UNEARTHING on a board between Panupol Sujjayakorn (Thailand) and Charles Reinke (Middleton, WI). It isn't until the game finishes that I learn how it went down. Charles played THIN and then Panupol made it THING and then later front hooked it with UNEAR. Panupol played BLOATERS and RUTILANt. Charles played INTRANeT and TOPSIDES, the later of which kept him in the game at all. A 461-401 win for Panupol.
Matt Canik (Austin, TX) is happy to see me. He puts the last tile down and announces the 655-405 win over Avery Mojica (Overland Park, KS). Avery, no slouch, played DESPITE and TENTACLE. Matt played ACIFORM, sWINGMAN, DIcENTRA, WREATHER, and the wonderful 149-point triple-triple FARNESOL. Surely this is the highest score reached yet at the NASC?
Longtime friends and sparring partners, Chris Cree (Dallas, TX) and David Gibson (Spartanburg, SC) squared off at table 2 in division 1. I see MISERIES, ALMONERS, ETERNALS, and TOREADORS. The game gets picked up before I return, but it was a 517-371 win for David. He maintains his second place in the division.
Joe Edley (Port Jefferson, NY) vs. Matthew Tunnicliffe (Ottawa ON). ZYDECO 63 and NOMINEe 82 were Matt's and Joe had three bingos: SALUTED 86, ANNEALER 70, and SOTTING 69. I liked PUTLOG, too. A 434-424 win for Matt. As soon as the game was over, Joe started pulling tiles out, trying to figure out he could have maximized the endgame better.
Cesar Del Solar (Albany, CA) vs. Jesse Matthews: oNSTAGE, ENNEADIC, OVERLAND, SINKAgES, and LACTATED were nicer words on the board. A 545-432 win for Cesar didn't totally surprise me, but that this was Jesse's 5th loss of the day did. Ouch.
Michael Fagen (Montreal QC) was pretty sure he was going to be okay when he opened with KOPJE for 46 in his game with Kevin Fraley (San Jose, CA) this round. Then Kevin played three bingos in 4 turns: MOULDER 66, LIGATURE 62 (drew a challenge), and GREENIT for an 86-point double-double. Kevin fought back, getting down HIATUS/MOULDERS for 66 and DEALATE of 64, but it wasn't enough. A 464-403 in for Kevin.