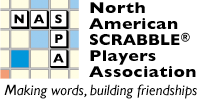 Go to: Early Bird Commentary Games Players Photos Standings Prizes
... tsh Reports ( A B C D CSW )
... Scoreboard ( A B C D CSW )
Back to NASC 2016 Live Coverage
NASC 2016 Commentary: Round 9
[ ]
Go to: Before the Tournament, Round 1, Round 2, Round 3, Round 4, Round 5, Round 6, Round 7, Round 8, Round 9, Round 10, Round 11, Round 12, Round 13, Round 14, Round 15, Round 16, Round 17, Round 18, Round 19, Round 20, Round 21, Round 22, Round 23, Round 24, Round 25, Round 26, Round 27, Round 28, Round 29, Round 30, Round 31, After the Tournament.
---
Round 9
It is worth noting that we have an undefeated player in division 4: Diana Bowen (Charlottesville, VA). Kate Fukawa-Connelly stopped by to point her out to me and to tell me how "cool" she is. I concur. A leftie and a blossomingly awesome player. We will look for her in a higher division next time. This round she faces Jack Allard (Pryor Creek, OK). I see her DRUNKER and RESTING and his EQUiNES. She seems to have a slight lead when I walk off. When I get back, the game is picked up and it ended a tie! So, she is now 8.5 wins! How exciting. While I was contemplating this, Noah Kalus (New Paltz, NY) came up. He just lost a game yo Dustin Brown (Fairfield, CT), but won his first game today with a spread of 266. He is now 6-3 and looking forward to having a crack at Diana in round 10!
Dan Stock tells me: At table 20 in division 3, Lois Greene (Dayton, OH) jus played SEQUINS for 112!. Then about 2 minutes later he said, "Political commentary on table 25 in division 3. DEMOCRAT went down and then right beside it WIN as a parallel play.
Richard Popper (Wilmington, DE) brings me over to a game he lost to Joey Mallick (Cape Elizabeth, ME) this round, 366-468. He was most impressed with Joey's PIBROCh for 76 (that may be the only possible bingo with those tiles). Joey also played DENOTEd, ECARTES, and HARDLINES. Richard got down TETANIES and FLINDERS. I wanted to make Simpsons joke, but realized it was going to be too lame. Richard then said, "Now, don't get it wrong. This is Joey Mallick and not Joey Krafchick (Atlanta, GA), right? You got it?" I am all for redundancy to ensure accuracy, but no one ever has to point out the difference to me as Joey Mallick hails from Maine, the state I was born in, and I have an affinity for the Mainers, don't you know :). Plus Joey Mallick is tattooless*. :)
Jason Keller (Highland Park, NJ) vs. Paul Epstein (Ann Arbor, MI): ANTHERS, StRIATA, IOLITE (I have a ring with an IOLITE stone!), ISOLATE, and BOLIDE. What is most remarkable about their game is a cow bell with a ribbon covered in stars as a handle. What is he doing with a cow bell? Should we anticipate him ringing it? I'm scared!
Maddy Kamen (Covina, CA) vs. Joel Sherman (Bronx, NY): ?URPIECE and ?OBATIONS. The blank slip says F and L. I walk up to Jesse Matthews as surely I'm crazy, but he assures me: fURPIECE and lOBATIONS (blank L). Okay. . . I also see OUGIYA and SOAPIER on the board. But what most gets me are the tiles. For the 25th anniversary of the Boston Area Tournament (called BAT), Bob Schoenman (then the proprietor of all things Protiles), made a heathered purple tile with silver letters and medium sized flying bats on the blanks. They are getting pretty old now, more than 10 years old, but I love seeing them every so often.
Matt Canik (Austin, TX) has had his forehead smacked down and resting on the table in front of him throughout much of his game with round against Matthew Tunnicliffe (Ottawa ON). I check out the scoresheet and see Tunnicliffe's OvERWILY for 76, ECOTONES for 83, and URINATES for 68, but also Canik's WRANGLER for 66 and ThEROID for 81, so it seems competitive enough. It ended up a 466-430 win for Tunnicliffe, but certainly no blowout. Maybe Canik just needs a nap. :)
Back to the pesky Reinke twins. I caught Thomas at the annotated board 1 and see he has a goatee, something I missed yesterday. He admits is blends into his black T-shirts a lot. I was embarrassed to have missed it yesterday and he said not to worry that many people do and that he grew it, honestly, as a public service to folks to help them tell him apart from Charles. I say thanks. :)
Speaking for Charles Reinke (Middleton, WI). He was playing Seth Lipkin (Hopkinton, MA) this round and lost, 402-499. Pretty plays on a pretty board: BIRETTAS, TRAILED, COtINGA, STINTER, LOwLIFE, and DREAMERS.
A wicked tense endgame at table 2 in Collins: Adam Logan (Ottawa ON) vs. Becky Dyer (Austin, TX). The score is 332-333 in his favor and Adam has 36 seconds on his clock. They both have full racks and the bag is empty. After watching from as far away as I could stand and still see, I notice the Q on Becky's rack and I realize that he is going to do what I had previously thought was unaccomplishable in a Collins game: get in a good old fashioned Q-stick. And he does it! He got down to 0:00 on his clock and caught her with it! She admits she drew the X and Q at the same time in the endgame and she knew she was in trouble. He managed to eke out even more points than I thought possible with his tiles: A 406-347 win for him. I see that Adam opened with FINITEs for 76, but not a lot of other great plays jumped out.
Evans Clinchy (Boston, MA) is cold. He's got a furry hoodie pulled up over his ears. He has played SITULAE# for 68 and opponent Winter Zxqkj (Houston, TX) has gotten down ERGOTIC for 69. It was a 390-347 win for the one-name wonder.
Jackson Smylie (Toronto ON), visiting fellow Canadian and Toronto club member Lisa Kessler who was taking a break from non-stop annotating, is beaming. He is 8-1 and just defeated Jeff Cook (Keyser, WV). He admits to having a lot of fun.