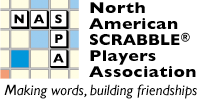 Go to: Early Bird Commentary Games Players Photos Standings Prizes
... tsh Reports ( A B C D CSW )
... Scoreboard ( A B C D CSW )
Back to NASC 2016 Live Coverage
NASC 2016 Commentary: Round 22
[ ]
Go to: Before the Tournament, Round 1, Round 2, Round 3, Round 4, Round 5, Round 6, Round 7, Round 8, Round 9, Round 10, Round 11, Round 12, Round 13, Round 14, Round 15, Round 16, Round 17, Round 18, Round 19, Round 20, Round 21, Round 22, Round 23, Round 24, Round 25, Round 26, Round 27, Round 28, Round 29, Round 30, Round 31, After the Tournament.
---
Round 22
The annual Town Hall was held last night in another room in the convention center. The highlight, as I saw it, was learning that we'll be in New Orleans for our next NASC and in Buffalo for 2018. I'm sure more details will be forthcoming from official channels.
While we were waiting for Peter Armstrong (Portland, CA) to show up for his annotated game 1 in Collins, David Eldar (Australia) and I chatted a bit. I asked if he had been studying before the NASC and he admitted he had, a bit, but careful studying of his games (easily done because most of them have been annotated live are stored in the event archives) will show his real "lack of word knowledge showing through." He also says it is evident how many bingos he is missing and how many words are slipping by unchallenged. This and he is crushing the field! He said, "Well, I'm getting more than my share of blanks." Is he modest or honest. I haven't studied his games yet to know! Of the office products that follow us around in SCRABBLE (the arsenals of colored pens, the colored scoresheets, the aircraft carrier clipboards, the white out to scratch out mistakes, etc.), David is unique in that his distinct office supply is that ever-present roll of transparent tape. It is always on his left side. Each round he uses s tiny piece of it to attach his small scoresheet (around 1/4 of a standard copy paper page) to the tablecloth to keep it from being brushed or blown away. Why use a paperweight when you can tape it?!
After discussing with me yesterday afternoon how he dreads being annotated (makes him nervous), David Gibson (Spartanburg, SC) was tossed into the fire this morning with live annotation AND live video feed. Rashad is back with his lights, microphones, and special monitors. Video color commentators, Jesse Matthews and Robin Pollock Daniel (just demonstrating how awesome it is to be Canadian!) are the analysts/hosts. Kate Fukawa-Connelly, at least for this round, was entering the plays into Quackle (I think). She was plugged in with earbuds in one year and hearing other chatter in the other.
Marty Gabriel (Charleston, IL), I finally discover, has some sort of achilles tendon issue and he is in a bright red cast from knee to toe. Instead of suffering on crutches, he has a little scooter that he rides around on his other knee (from the left without the surgery). The scooter is quite fast and it serves as an elevated place to put his cast when he plays.
The first challenge of the round. Robert Linn (Potomac, MD) and Ben Schoenbrun (Ardsley, NY) approach the nearby challenge machine. I nosily peer in: TOyWOMAN# is good! Bob, in shock said, "What the....." That is really all he said, he is too polite to swear! Ben, laughed, and said, "I just learned it last night!!!"
Evans Clinchy (Boston, MA) vs. Bradley Whitmarsh (Attleboro, MA) at table 2 in Collins. Evans opened with AINSELl for 64. I watch as he plays LUMINANT# for 68. A minute or two later, I see them go to the challenge machine and just catch that BESMEAR is acceptable. Evans' play, 100 points. Showing he was still in it, Bradley then got down REQUIRES for 101. Evans big win, 525-324.
Michael Gincel (Lakewood, NJ), who has finally earned a win in the Collins division (yesterday afternoon), was playing Mpakaboari Jack (Nigeria) for round 1. The game appeared hopelessly lopsided throughout with Mpakaborari getting down IRONIeR 67, ARCHIVES 70, WINDSETS 74, and BANDORE 96. Michael got down RETITLE for 61. A big 569-315 win for our visitor from Nigeria!
I swirl by the Will Anderson (Croton, NY) vs. Charles Reinke (Middleton, WI) board and see Will play UNBEATEN for 70. I think Charles got down FISHNET. Later I see GERONTIC, NEGROIDS, and CHiRPeD. A 478-401 win for Charles.
In case you are wondering where the other color writers are:
Robin Pollock Daniel is providing video commentary on either a TWL or a Collins game with Jesse Matthews for the rest of the event.
Conrad Bassett-Bouchard just arrived and said he will be up for doing some color this afternoon!
I watch Ian Weinstein (Coral Springs, FL) vs. David Pearl (Long Beach, CA). I see that David opened with a cool ZORILLA for 102. Ian replied with NARCOSES for 85. Soon after, Ian played SPEARMEN for 78 and David got down MEETINg for 76. So, with 6 total games plays, there were 4 bingos. Caliente*! Later, I think I see David's FORFENd, but then lose touch and the game is picked up. A 493-414 win for David. Ian is still in second place in the division, though.
Mark Fidler (Waltham, MA) played Mike Stafford (Columbus, OH) at table 1 in division 2. I see CANtEEN for 72 by Mark early on and RIOTERS for 75 for Mike. A 414-339 win for Mark in the end.
Joe South (Piqua, OH) played some pretty plays: TAMALEs, UNSWEPt, and DEUTZIAS. Late in the game, Jackson played ARBORES. Joe's win, 454-338.
I'm not sure how I feel about this, because a Canadian player sat at a board where ABOOT* was played! After all the teasing about the pronunciation of ABOUT and this word flies? Anyway, another phoney catches my eye: FLEWY*. I see SAUcIER and GRAILING. Later on, I return to find Ben Greenwood (Florence, MA) in time trouble. He is almost more than a minute over on his clock and so I scurried. A few seconds later, he and Diane Brown (Toronto ON) challenged his ANTPILE* on the triple (blank L). Off it came. I lost touch of them until the game was long over, a 402-335 win for Diane.
Frances Shaw (Fair Lawn, NJ) and Marcela Kadanka (Toronto ON) are in a tense game. I see OUTLEND, REACTIvE, and MATURESt. When I come back, they are embroiled in a recount, so I walk away. Frances' win when the dust settles, 397-394.
David A Brown (Lexington, KY) vs. Bernard Gotlieb (Montréal QC): ORANGIER and PATARIES played through the I for 67 by David. A loss for Bernard, 381-432. While I was there, he told me about two other games this event. In one against Jan Cardia (Hockessin, DE), she played INHALER and NAsALIZE, which they both enjoyed. And, in another, deep into the endgame, he threw down RIOVIRUS* as an outbingo. His opponent looked at him askance and he said, "You know, the thing our athletes might be exposed to at the Olympics?" Off it came, creativity be damned! Another player came up to Bernard the other day and said, "I remember playing you! In our game, about 10 years ago now, you played DILDOS and FOREPLAY!" Oh, to be remembered, right?
Adam Logan (Ottawa ON) vs Geoff Thevenot (Crystal Lake, IL): game in progress, I saw AGISTERS, MITOSES, FLAVINE, and GEOIDAL (blank L). Nonbingo fun words: AWETO#, XRAY#, WILJA#, and TOEY#.
Randi Goldberg (Phoenixville, PA) and Stefan Rau (Rhinebeck, NY) are up at the Collins challenge machine: ROUGHIE# is acceptable.
Rafi Stern (Seattle, WA) vs. Matthew Tunnicliffe (Ottawa ON): UNIBROW (a fun nonbingo) and MOBSTER jump out. Rafi won.
So, I catch them giggling. Diana Bowen (Charlottesville, VA) can't stop smirking. I glance over the board and I think I am beginning to see the issue. Early in the game, she played WEENIES for 78, PANTIES for 87, and REBRAND for 77. At this point, he told her, "Your bingos are making me uncomfortable." This was totally tongue in cheek, mind you. Because, despite looking like he's about 14, Jack is actually 20, a real grown up! Jack later got down REMINDs for 76 and HEADWAYS for 77. The game wrapped up while I was there, taking notes, and she said, "This was a deserved reversal. When we played last, Jack had three natural bingos and I had both the blanks and beat him." Jack's uncomfortable win, 534-458.
Matt Canik (Austin, TX) tells me that he was playing Cesar Del Solar (Albany, CA) this round, getting killed by 130 points, 400-287 with 9 unseen tiles. Cesar played CADASTRE for 63 which put the E out into the triple lane. Suddenly, the clouds parted and the angels began to sing and Matt slapped down HEKTARES through the second E for 194 points, winning the game by 9. How you like them apples? Once again, Matt is a total fashion plate today. He's got on a green-themed Hawaiian type shirt with, believe it or not, matching sneakers. I said it looked a lot like one Jackson Smylie (Toronto ON) has on across the room and he said, "Oh it is, I bought it for him." Good eye on me, I guess. Anyway, I sit back and contemplate how many outfits I've seen Matt in so far (he is a snappy dresser and he wears bright colors). So, I said, "Just how big is the suitcase you lugged here?" He said, "Enormous, I brought five pairs of shoes, Sherrie!" Two more than me! :)