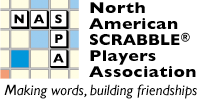 Go to: Early Bird Commentary Games Players Photos Standings Prizes
... tsh Reports ( A B C D CSW )
... Scoreboard ( A B C D CSW )
Back to NASC 2016 Live Coverage
NASC 2016 Commentary: Round 7
[ ]
Go to: Before the Tournament, Round 1, Round 2, Round 3, Round 4, Round 5, Round 6, Round 7, Round 8, Round 9, Round 10, Round 11, Round 12, Round 13, Round 14, Round 15, Round 16, Round 17, Round 18, Round 19, Round 20, Round 21, Round 22, Round 23, Round 24, Round 25, Round 26, Round 27, Round 28, Round 29, Round 30, Round 31, After the Tournament.
---
Round 7
Kate Fukawa-Connelly has come sniffing around. It appears that she is as interested in former NSC champ Conrad Bassett-Bouchard's analysis as I am. So, it might appear in on the Facebook page, too! All the better to reach you all, right? (update: a software glitch is holding up analysis—-look for it tomorrow!)
Diana Bowen (Charlottesville, VA) vs. Chris Sjoholm (Lynnwood, WA): UPLIFTs and NATIVES so far.
Kathi Cann (Leitchfield, KY) vs. Bob Bolender (Austin, TX): YEOMAN, GABBIESt, and REDRIES are some fun plays. While I watch, Bob put down NEEDFULL* on the triple line to the L. The first L was a blank, which made it look a little less weird, but I think it only takes one L.
CYLIX, OMITTER, ANAERObE, IONISeS, ENLISTER, and the fun non-bingo BAZOOM are on a Max Panitch (Toronto ON) vs. Steve Bush (Richmond, KY) board. After careful reflection over years of seeing Steve at tournaments, I've come to who exactly he reminds me of: the Marlboro man!
James Porter (Cleveland Heights, OH) and Will Anderson (Croton, NY) are at it: ISOBARS, AcHIOTE, InTINE, DEFINED, and LUREX are on the board. A quick glance at the scoresheets and they were within points of each other, so I walked off to lessen the observer stress. It stayed close to the end! A 388-383 win for Will!
Jason Li (Dollard-Des-Ormeaux QC) vs. Joey Krafchick (Atlanta, GA): CLASSIfY, dETOXES, KANZU, ABDUCE, and ENJOIN.
Morris Greenberg (Brookline, MA) vs. Panupol Sujjayakorn (Thailand). Early on, Morris was almost sure he'd win based on his MATIEsT and ZERKS on the triple lane plays. But Panupol came back with a bingo-bongo in the endgame: ELATErS and INJURED, which added to his earlier FINERIES to bring him the 419-414 win. Way to come back Panupol!
Longtime buddies, Chris Cree (Dallas, TX) and Darrell Day (Richardson, TX) squared off this round. I catch the last play made by Chris: nOISE/FE for 16, which helped give Chris a 415-399 win. I asked who won and Chris said, "Well, me! But it took all four Ss, both blanks, and sticking him with a Q to accomplish it!" I see BACTERIA and TIGNOnS on their board.
Randy Hersom (Morganton, NC) ends today with a 3-4 record, helped along by defeating Amnuay Ploysangngam (Thailand) last round and Jon Shreve (Denver, CO) this round. He admits it took five bingos to get it done: HARBOUR, COEDITOR, GROVELER, TAFFETA, and THERMALS. Jon got down DEASHING and ANODISE. 499-423 in Randy's favor.
I see TRICORNS go down for 61 through the I and hear David Eldar (Australia) hold the play. Evans Clinchy (Boston, MA), sitting barefoot and crosslegged in his chair, leaned back and added his score on his scoresheet. David turned the board and released the hold. Looking over Evans' scoresheet (one I can actually read!), I see IMPLODED for 84, DUSHiNG for 83, RELEAsE for 78, and TAINTED for 72: all David's plays. Evans got down the fun nonbingo OBJECT and KILD#. He later joked that he got KILLED and he played KILD. :) Bad humor, I love it. The best play, though, was David's opening of CEZVE#. At one point, after the game was over, David admitted that he held AAFHNS? at one point and missed seeing AFGHANS (see? even the division top players miss a few plays!). Evans ends the day 5-2 and is in 5th place. David is in 1st!
Matthew O'Connor (DeWitt, NY) ends today 5-2 in the Collins division. He won his last game against Bradley Whitmarsh (Attleboro, MA). They each had three bingos. The game long picked up, Matthew rattled them off from memory. Bradley: SUNNIER, UNITIZED, and FOLIATE. Matthew: ETHEREAL, DIORITE, and GOLDSTONE.
Scott Appel (Elkins Park, PA) is picking up his board and discussing his last game played elsewhere in the room with a buddy. He says, "I put out an N and my opponent bingoed through it, but he played HIRCNIES# (he transposed the tiles), and I challenged it off. Then it occurred to me that HIRCINES# isn't good (HIRCINE doesn't take an S!) I don't block the spot. He played the phoney and I challenged that off, too." He had the good sense to admit to feeling a bit bad about it.
Jason Keller (Highland Park, NJ) ends today 5-2. He said, "So, I beat some of the favs, does that now make me a fav?" The "favs" he's defeated: Ian Weinstein (Coral Springs, FL), Mack Meller (Bedford, NY), and Will Anderson (Croton, NY).
The ever dry Vince Castellano, one of our event data entry folks (and all around tech guru to be honest), showed me a result slip that touched his funny bone. It was a Mack Meller (Bedford, NY) vs. Mark Miller (Radnor, PA), 495-423 slip. It took me a minute to see it. Oh! The names are almost identical!
School SCRABBLE champ Andy Hoang (Cary, NC), visited me on the podium after his last game today (he defeated Fran Silver (Frisco, TX) to end up 6-1. He admired her HEILINg, but he got down SERFAge and OVULATES). Andy and his partner, Erik Salgado (not able to be with us this year), won the School SCRABBLE event in both 2009 and 2012. They played with Jimmy Kimmel twice and Andy enjoyed those experiences :). He is floating on a cloud, happy as a clam to see all his buddies. He got in too late last night to revel in the reception. He has good news about college. In the fall he starts at UNC Chapel Hill on a scholarship with a joint Biochem/Business degree planned. This kid is ambitious!
Robin Pollock Daniel writes:
Sal Piro (New York, NY) came up to me after his game, shaking his head in wonderment. "WALTZERS was played against me for 221 and I still won!" Apparently, Sal was up quite a bit when, to his "horror", a devastating triple-triple was played by his opponent, Ken Kasney (Meridian, ID), putting him down by about 80. But then he was able to immediately bingo back with FRAGILE, followed later on by DASHIER for about 90 points. Sal's win, 511-423. "What a crazy game this is..." mused Sal as he wandered off into the hallway. Some nice bingos were spotted in the game pitting Jason Keller (Highland Park, NJ) against John Jarowski (Goshen, KY): A(t)HLETIC, NONLABOR (now, there's an oxymoronic pair, especially as we celebrate the Olympics during this tournament), YAUPE(r)S, (r)OPERIES off that blank R, and ELUSION. A 477-433 win for our Jeopardy champ, Jason. Fern Lindzon (Toronto ON) dropped by to tell me of a 'new' word she played, NETSURF (anagram, anyone?*) against Judy Newhouse (Houston, TX). In Game 1 against Joel Sherman (Bronx, NY), Fern played four bingos: SNOWCAT, HEADNOTE, SNAPPIER, and TERE(d)OS, but Joel still got the win, 483-444. Tough way to lose the first game against an acclaimed opponent!
*FUNSTER