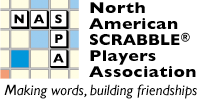 Go to: Early Bird Commentary Games Players Photos Standings Prizes
... tsh Reports (A B C D CSW)
... Scoreboard (A B C D CSW)
Back to NSC 2013 Live Coverage
NSC 2013 Commentary: Round 9
[ ]
Go to: Before the Tournament, Round 1, Round 2, Round 3, Round 4, Round 5, Round 6, Round 7, Round 8, Round 9, Round 10, Round 11, Round 12, Round 13, Round 14, Round 15, Round 16, Round 17, Round 18, Round 19, Round 20, Round 21, Round 22, Round 23, Round 24, Round 25, Round 26, Round 27, Round 28, Round 29, Round 30, Round 31, After the Tournament.
---
Round 9
Katya Lezin (Charlotte, NC) complains to me that her opponent Shah Ali (Leesburg, VA) was "not appropriately appreciative when she sat down and sang a song in Urdu to him at the beginning of the round." She lived in Islamabad as a child and learned the tune in the "servants quarters" as a small child. I was way more interested than Shah, I think, so she sang it again, just for me. Fantastic! Turns out she won that game, so the "little bird" helped!
I walk by the CSW challenge machine and REES/BUBS is ruled acceptable.
Reese Daniel is at it again, cracking us all up. Players keep complaining about how cool the room is and so he's found the computer nerd fix to this problem, a fireplace app. He turns it on and faces it out and welcomes players to warm their hands at it.
Orry Swift (Houston, TX) is at table 1 in division 1 sporting a Riviera T-shirt. Nice ad for the place! He's playing Scott Jackson this round, check out their annotated game!
Geoff Thevenot (Austin, TX) vs. Robert Linn (Potomac, MD) at table 1 in the Collins division. I see ALGAROBA (blank L), OVERRAN, FAERIES, ONELY#, HODAD, and MOUPS#.
Lynda Woods Cleary (Princeton, NJ) and Randall Thomas (Calgary AB) look up RAKINGS#. It is ruled acceptable. They walk back to their game where he moves his yellow rack on wheels to the side to work on his scoresheet.
Travis Chaney (Portland, OR) and Steve Polatnick (Miami, FL) come to the CSW lookup machine (using Zyzyvva, thanks Michael Thelen (West Jordan, UT)! great program!) to check out WHAPE*. It is ruled unacceptable. Steve wants a second opinion, so division leader, Jason Idalski looks it up in his Collins OSW book. I see WHAP and WHAPS, but no WHAPE and neither does Jason.
Sandy Nang (Malibu, CA) is having a good game with Tony Leah (Ajax ON). I see FEMINIST, ATARAxIC, and SORDEIA# on the board. While I'm watching, Tony plays WRITErLY from the W on the triple lane. They pad on up to the challenge machine to look it up.
Quinn James (Charleston, SC) was playing Leslie Charles (Trinidad and Tobago) this round. I see TANgIEST, CARgEESE#, and HAURIENT# on their board. COLZA and KYND# jump out as fun plays, too.
Jim Lamerand (Chandler, AZ) vs. David Eldar (Australia): PAINCHES, UNfETED, AIRLINER, STiFLED, JAGRAS, IMAM, JEELY#, and YGOE# are on their board. David uses a very small scoresheet (about 4" x 5" and he tapes it to the tablecloth each round. So, he keeps some PiloTape in a clear plastic dispenser by his side. I've seen stuffed animals, good luck totems, pens, aircraft carrier tracking sheet/score sheets, but I've never seen tape before.
Martin DeMello (San Francisco, CA) tells me that he got the chance to play FERMATAS through the M this round and he won his game.
Okay, this kills me. I walk up to a John OLaughlin (Cambridge, MA) vs. Trevor Halsall (Australia) game and it is just wrapping up. I see that Trevor went over by almost two minutes, so he lost 20 points, John's win, 486-381. He said, probably more to me than Trevor, "I don't like to open with THIEF, which I did here, it was the best play, because of the possible responding play of OUTFANGTHIEF#. I almost fell on the floor. WHO KNOWS WORDS LIKE THAT!?! Wow! Anyway, on their board: MOLECAST#, OVISACS, RUSTING, ASTATKI#, GENTLER, mONERAN, TRILD#, and EVOE#.
Daniel Milton (Vienna, VA) vs. Bradley Whitmarsh (Attleboro, MA). Two cool plays. Dan's COOLAbAh# through the first A and Brad's MAJORED from the M, hooking to make Ab/JA#/Oh for a cool 92 points!
The Becker family is here in force! Bob Becker (Jefferson, MA) has brought his dad, Paul Becker (Holden, MA), his brother, Joe Becker (Gardner, MA), and his oldest daughter, Leanne Becker (Jefferson, MA). They are having much family fun, taking in the Grand Canyon before the NSC, going to comedy clubs, and "fraternizing the casinos." And some of them, Bob says, are even playing well to boot!
Morris Greenberg (Brookline, MA) vs. Siddharth Murali (Collierville, TN): MILITiAS and aNDIRON. Also the fun MATEYS. Both players were low on time so I moved on.
Stephen Sneed (Fort Worth, TX) is all grown up! He's 19 and at Tarrant County College, on his way to either UTA or UNT (that is Texas speak). He's having a fun NSC this year, and is 7-2. He tells me that the last time he played John Fultz (Chesterfield, MO), he won the game, but was left wowed by a find that John had made of STEGODONS through the separated T and G. It was, for Stephen, the play of the tournament. So, this NSC, he squared off against John and reminded him of the great play. About halfway through their game, holding CDEIRTY, Stephen played his own 9 through an OR. His turn to wow John! Can you guess his play?*
Alex Rodriguez (NYC, NY) is a copycat! :) He was playing Chris Schneider (Chicago, IL) and Chris opened with ZOWIE, what did Alex play? ZOWIE from the Z! Chris was proud of his play of GOATEED through the O which overlapped to crate LAV/UTA/MEL, but in the end, it was Alex' win.
Will Scott (Versailles, KY) played Mary Ellen Weisskopf (Huntsville, AL) this round. Will's bingo/bango/bongo of VEALING, PRONATED through the A, and ANCHORET through the E was later followed by OVERBITE, so it was Will's win, 460-418, but he wanted to point out Mary Ellen's 99-point play of EXcITES which hooked to make MAJIc.
You know the type, healthy, eats granola, that's Scott Appel (Elkins Park, PA) and he's munching on a banana after his game this round. I should say, 3rd place Scott. His games have been going well. He tells me about a game he had with Ian Weinstein (Coral Springs, FL) this morning. Ian has most of the "goods" and Scott was proud of creating a setup play for his J. The setup ended up winning him the game, but not because he cashed in and used it. What it did was force Ian to use up a valuable turn blocking it. Scott ended up winning the game due to the setup.
John Robertson tells me that his favorite defensive play of all time was playing WINK to block a bingo line in a game with club mate, Lou Cornelis (Stoney Creek ON). The block worked, but even better, on John's next turn, he front hooked it with HOOD, making HOODWINK!
*Stephen played DIRECTORY through the OR.