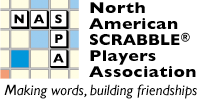 Go to: Early Bird Commentary Games Players Photos Standings Prizes
... tsh Reports (A B C D CSW)
... Scoreboard (A B C D CSW)
Back to NSC 2013 Live Coverage
NSC 2013 Commentary: Round 12
[ ]
Go to: Before the Tournament, Round 1, Round 2, Round 3, Round 4, Round 5, Round 6, Round 7, Round 8, Round 9, Round 10, Round 11, Round 12, Round 13, Round 14, Round 15, Round 16, Round 17, Round 18, Round 19, Round 20, Round 21, Round 22, Round 23, Round 24, Round 25, Round 26, Round 27, Round 28, Round 29, Round 30, Round 31, After the Tournament.
---
Round 12
Today is National Ice Cream Day or so says Alan Stern (Shadow Hills, CA) in his opening remarks before this round began today. And, at the Director Reception tonight (after the Director Meeting), there will be free ice cream for the directors who RSVPed and will be attending. He then went on to say the National Weather Service had issued a "frost warning" for the playing room this afternoon (many folks say the room is entirely too cool). That made everyone laugh.
Alan pointed out that Alice Ching-Chew was selling the few remaining event T-shirts at the registration counter outside the playing room. She reports that a surprising amount of nonplaying tourists have bought the shirts, too. This led Alan to admit that these were the best event T-shirts we've ever had at the NSC. He credited the shirt designer, Jeremy Hildebrand, for his great design. We all applauded heartily in agreement.
To help make the awards ceremony at the end of the event a bit shorter, this year we are awarding some of the yearly awards midway through the event. And so a few were handed out before the beginning of this round. Each winner came up to the front for his certificate. The winners were: Most Tournament Games: Winter Zxqkj (Houston, TX), 381; Total Spread: Chris Lipe (Rome, NY), 11,277; Most Different States/Provinces: David Engelhardt (Baltimore, MD), 12; Longest Winning Streak, Zachary Dang, 23 games; Highest Single TWL spread: Chris Canik (Austin, TX), +2582; and Highest Single CSW spread: Brian Bowman (Villa Hills, KY), +2191. Zachary had to drop out at the last minute. His certificate will be given to him at another time.
Dallas Johnson then took to the microphone. He put a room thermometer in front of him on the podium and said, "It is currently 71.8 degrees in here." He went on explain that he realized some folks were colder at the vent blowers and if anyone had a serious issue with this he/she could ask a division leader to be relocated elsewhere in the division.
Herb Lewis (Cherry Hill, NJ) ran up before his game began to say that an opponent this morning told him his outplay! He had a U and passed, because he was unable to find a spot. She said, "You could have played here," and pointed to an opening he'd overlooked. He said, "but the game isn't over." So, after her turn was over, he played where she pointed and went on to win the game by 1 point!
We have a woman at table 1 in division 1! Maddy Kamen (Covina, CA) is taking on Nigel Richards (Malaysia). You go girl!
At table 2 in division 1, Kenji Matsumoto (Berkeley, CA) played Orry Swift (Houston, TX). While I watched, Orry played bARGELLO for 68. The game wrapped up quickly thereafter and Orry went on to do a recount while Kenji left the table. It turns out that this was a three-bingo game for Orry that he lost to a Kenji triple-triple. Orry played BONESETS for 72 and then TRuDGER for 64, hanging the R into the triple lane. And then it happened: PARDONED for 167 points. Talk about a game changer. Fun other plays: WYCH and KRONA, NERTZ, and HIVED played for big points to triple word squares. After the recount, the score held, 421-416 for Kenji.
Table 3 in division 1, Scott Appel (Elkins Park, PA) vs. Dave Wiegand (Portland, OR). MULCT, UNAWED, HISN, SEPTAGE, ENAMOURS, REVISIT, and GENETICS are on the board. Dave's win, 442-350. This is Dave's 8th win in a row!
Table 4, division 1, Thomas Reinke (Middleton, WI) vs. Noah Walton (Portland, OR). Pretty board. I see DISTAIN by Thomas and the 36-point AERIED on triple line. Who cares, right? But he placed in beneath another word and made RE/ER/TI/RE/AD. Beautifully nestled in! Noah played STENOSES which hooked to make OGEES/DISTAINS for a "bunch of points." He also got down EUcLAsE and won, 414-351. Other words: TURBIT, VAGAL, KLUTZ, PROEM, and OGEES.
Ah, a couple of old school players at table 5 in division 1: Joel Sherman (Bronx, NY) vs. Joe Edley (Port Jefferson, NY). I see ANEROIDS, UPsTREAM, QUILTING, CLUCKED, and TrAMPED. I see DORPER and SHEUCH, too. Joel's win, 510-347.
I walked by Morris Greenberg (Brookline, MA) vs. Gerry Greenside (Las Vegas, NV). I see ERUPTION, EYELETs, and REPAINT. As I watch, Gerry puts down CLOSEtED.
Joshua Sokol (Montreal QC) vs. Jarett Myskiw (Winnipeg MB): STERNaL, ATONIAS, MASSIVE, ARENOSE, and WEsTERNS on their in-progress board.
At a nearby table, I hear "director!" One player tried to neutralize a FlipTimer and accidentally reset it to 25:00 for each player. Neither is sure how this happened and their director, Bryan Pepper, had no real idea either. So, he got them to estimate how much time each of them had and they both agreed to the time (they were about halfway through). So, Betty Burton (Middletown, NY) was slated to be overtime when she hit 16 minutes on her timer and Carl Davis (Riverdale, GA) was in overtime at 16:20. Good adaptive solution.
I get called over to a Rob Robinsky (Hopkins, MN) vs. Avery Mojica (Overland Park, KS) board. I know that they wanted to talk about the game, but I wanted to talk about Avery! He is a mere 15 years old. He lives in Kansas and doesn't get to play in many events. I remarked how I'd never heard of him and was delighted to meet him and to see him here, doing so well in division 1. He said, "Well, you know, a lot of people say the same about Mack Meller (Bedford, NY), but it just because we haven't played in many big events yet. It will change soon." I liked his optimism and him. Oh yeah, the game. Rob played RiTUALLY for 70 and Avery replied with TANGLiER for 70. Then Rob played CUTLINES for 62 and Avery responded with MIRAGES for 84. Later on, Rob played NOToRNIS for 76 as an outbingo. Avery was in a tough spot because Rob had two places to play that bingo and he saw it coming, but could do nothing about it. It had been a nip and tuck game until the outbingo. Rob's win, 460-414. He's won his last 8 games. Started 0-4 and he is now 8-4.
Evan Berofsky (Oxford, MI) flies by on a cloud. He whispers, "His winning streak is over!" I gleaned that he defeated Geoff Thevenot (Austin, TX). I saw Geoff a bit later and he said, "It was inevitable, I scored many fewer points than my opponent."