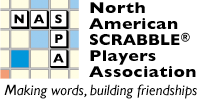 Go to: Early Bird Commentary Games Players Photos Standings Prizes
... tsh Reports (A B C D CSW)
... Scoreboard (A B C D CSW)
Back to NSC 2013 Live Coverage
NSC 2013 Commentary: Round 24
[ ]
Go to: Before the Tournament, Round 1, Round 2, Round 3, Round 4, Round 5, Round 6, Round 7, Round 8, Round 9, Round 10, Round 11, Round 12, Round 13, Round 14, Round 15, Round 16, Round 17, Round 18, Round 19, Round 20, Round 21, Round 22, Round 23, Round 24, Round 25, Round 26, Round 27, Round 28, Round 29, Round 30, Round 31, After the Tournament.
---
Round 24
A common sight: Mark Kenas (Madison, WI) surrounded by a throng of women. This time it is Nuala O'Rourke (Northern Ireland), Nicky Huitson (United Kingdom), and [ERROR: no such id: lauriecohen. Nicky was talking about the English pub she was in last night and how they turned off the ac to clear the place out when they wanted to close. "And it worked," she said, "we felt like we were in England and left in a puddle." I joked that she came all the way over here to drink in an English and she said, "Of course I do! It is the only place they serve decent beer in America!"
[michaelthelen] played Scott Garner (Memphis, TN) this round and he got to play a word that he never thought he'd see: PAHOEHOE from the P on the triple for 89 points! Music to the ears of Mark Pistolese (Pahoa, HI)! He also tried STOURIER#, but it got called off. Too much Collins studying for Michael. Scott played DELATIONS through the ON and went on to win, 466-346.
Noah Walton (Portland, OR) has won all three games this morning, the last one against Kenji Matsumoto (Berkeley, CA). This is his first NSC most because, he says, it is taking place on the West Coast. I asked if we might see him in Buffalo and he said maybe.
Scott Appel (Elkins Park, PA) vs. Peter Armstrong (Milwaukee, CA). I watch Peter put down GAIJIN to the N, overlapping to make PI, too. He later says when he made that play he picked a blank and stood a chance of possibly winning or being more in the game, but the tiles didn't break with the necessary amount of luck to make that happen. I see CONVeRSE, TEnSEST, BOOTLEG, POULTERS, and SCEND. Scott's win.
Komol Panyasophonlert (Thailand) vs. Chris Cree (Dallas, TX): I see Chris' VOTARIES and Komol's bingo/bango ABIOTIC and AGOUTIeS. Komol won, 427-345.
Rafi Stern (Seattle, WA) vs. Joel Sherman (Bronx, NY). I see Joel's AUTOTYPE for 64, BROADEST for 80 SIERRAS for 84, and RELOANED. Rafi got down DECODEs for 78. In the endgame, he fished for the possibility of playing either ANTILOG or TOTALING through a T on another part of the board, but it didn't pan out, mostly because Joel slapped down OVONIc down the triple for a few pretty points. It drew a challenge and that was about it. 500-363, Joel's win.
Will Anderson (Croton, NY) vs. Thomas Reinke (Middleton, WI). Some fun words: FRIVOL, MOONY, COUDE. Thomas played eNGRAFTS for 88 and ECAUDATE for 72. Will had the bingo/bango of RADIAtES for 94 and DETINUES for 67. When I last saw them, Will said, "It was a 6-point win for me before we started a recount. I am now at a 4-point win, but we've got some counting to go...." The four held, Will's win, 387-383.
Leesa Berahovich (Berkeley, CA) played Conrad Bassett-Bouchard (Piedmont, CA) this round. She got the chance to play POPLITEI through the O. She also played OVERBLEW, SERIOUS, and UNWANTED. Conrad played SEATRAIN and OFTENER. Her win, 544-380.
I walk by the Carl Johnson (Beaverton, OR) vs. Edward De Guzman (San Francisco, CA) board and almost jump out of my shoes: LITERATIM with a blank L is on the board. Turns out it was played through the ER by Carl. I see SOLDIER and RIOJAS on the board. Carl won.
Nigel Richards (Malaysia) says, "I don't really care what city the NSCs are held in until 2017." I ask why that year. He explains, "In 2017 around the third week of August ther will be a solar eclipse passing over the US and one of the best cities to see it in will be Memphis." So, I told him I'd mention that to Chris & John, our NASPA copresidents. Celestial-based NSCS!
Judy Cole (Concord, MA) played James Porter (Marysville, WA) this round. He played a bingo/bango/bongo of PLATEAU for 65, ENHANCER for 78, and REVERTED for 88. Then he rested for a turn and played WATERIER for 74! She started to kick in and got down three bingos of her own throughout the rest of the game: CREATION for 68, STAINED for 84, and WORSTING for 86. James played ZA for 46 and she got down WORK for 48. His win, 511-464. That's some bingo-fest!
Mack Meller (Bedford, NY) vs. Nigel Peltier (Portland, OR). I see FAGGOTs, TRENDIER, SHINIER, SANTIMS, CREASES, FOVEOLE, and EJECt to the triple. I find out later that it was a one-point win for Mack, 430-429, wow!
Terry Kang Rau (Hudson, NY) vs. Charles Reinke (Middleton, WI): pACIEST for Charles and GREIsENS for Terry. A close win for Charles, 394-381.
Avery Mojica (Overland Park, KS) vs. Jesse Day (Berkeley, CA). Avery is so excited! He beat #3! Jesse played TEETERED to the D for 71 and wOOLIER for 69 and Avery got down ERISTIC for 68 and FOUNTAIN through the T for 82. Jesse ended the game with 00:00 on his clock. A 449-428 win for Avery.
Jason Idalski had a problem this round. Two games shared tiles. So, he tried to figure it out by feel. One bag of tiles had a "rougher" finish on the tops of the tiles than the other. And he almost got it totally right. He put COE back into one bag from another, but he should have put CEE. So, the people affected, Sandy Nang (Malibu, CA) vs. Eugene Capriata (Trinidad and Tobago) and Steve Polatnick (Miami, FL) vs. Kay Faust (Baltimore, VT) had one game with one too many Os and another one with one too many Es, but we are now back to normal on those bags.