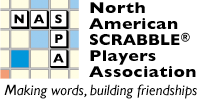 Go to: Early Bird Commentary Games Players Photos Standings Prizes
... tsh Reports (A B C D CSW)
... Scoreboard (A B C D CSW)
Back to NSC 2013 Live Coverage
NSC 2013 Commentary: Round 22
[ ]
Go to: Before the Tournament, Round 1, Round 2, Round 3, Round 4, Round 5, Round 6, Round 7, Round 8, Round 9, Round 10, Round 11, Round 12, Round 13, Round 14, Round 15, Round 16, Round 17, Round 18, Round 19, Round 20, Round 21, Round 22, Round 23, Round 24, Round 25, Round 26, Round 27, Round 28, Round 29, Round 30, Round 31, After the Tournament.
---
Round 22
A beautiful morning in no too hot part of the day in Las Vegas. I met Jesse Matthews (Kelowna BC) in the elevator on the way down to the playing room. He had swim goggles in hand and was going to wake up while swimming some laps in the pool (the hotel allocates its first open hour of the day to lap swimming only). Seeing him reminded me that I'd cut through the outdoor pool area of the hotel yesterday during lunch and Liz Ashby (Eureka, CA) was doing more of her pushups in her bathing suit on the side of the pool. And these were FAST pushups and they went on and on and on. She is either going to win all her games today or be able to lift the table off the floor game and all!
We started today giving out some more annual awards and we all applauded the announcement of Stefan Fatsis (Washington, DC) as our NASPA Person of the Year. He took to the microphone and told us that as much as he was credited for changing SCRABBLE, SCRABBLE had changed him, too. He sounded choked up as he spoke and we were a little choked up, too. Well deserved, my friend.
Earlier in the event, Gary Moss (Laguna Woods, CA) had a 635 game against Paula Catanese (Mountain View, CA). He responded to her opening play with CORKIER for 75, which drew a challenge. He also got down SANDBOX, BRAINERS*, and JOHANNES. Other scoring plays: FLEWS for 42, LEZ for 32, JIVE for 42, QUIP for 45, and QUAIL for 48. What a game! Gary is doing a fundraiser for autism as he plays in this NSC.
Happy Birthday to John Stardom (Ottawa ON)!
Some great play this round! Kenji Matsumoto (Berkeley, CA) vs. Matthew Tunnicliffe (Ottawa ON). It is looking pretty much to be Kenji's game: back-to-back ARRoGANT for 64 and COTTAGES for 67 and later DICTIOn on the triple which hooked to make AZOn. Matt played LEISURE and VEENA. Kenji's win.
"He's Dave Wiegand (Portland, OR), of course he won," said Will Anderson (Croton, NY). I saw JABIRU, IGGED, and HIEMAL as nonbingos and Will's BOSSiEST for 60 and Dave's QUiNELA and GRENADE. I saw Dave standing quietly after the game smiling. He's making plans to cook up some Nigel stew methinks!
As I walked by Joel Sherman (Bronx, NY) vs. Noah Walton (Portland, OR), Joel was shaking his head. This usually indicates that things are going downhill and I discover later that it was Noah's win, 545-340. I see LUTEA and TAXON and Noah's CHINOOKS for 92. Reading Joel's scoresheet, I think Noah also played SPAROID for 93 and DOuBTING for 84.
Komol Panyasophonlert (Thailand) vs. Peter Armstrong (Milwaukee, CA): NEGATED and UNFAIReR jump out at me. I later find they are Komol's and he won the game. AEROBIA is also on the board and it demonstrates Peter's tough racks: he played it through the R. Have some vowels, mate?
Also at the top tables in division 1, Chris Cree (Dallas, TX) played Scott Appel (Elkins Park, PA). I see ENTHUSES, ELONGATE, URETERAL, and BIASSeS. TOWERIER is on the board, but I think it is a nonbingo. Also KeNDO played for a bunch o points. Chris' win, 479-405.
Lester Schonbrun (Oakland, CA) vs. Thomas Reinke (Middleton, WI): MORALISED for 82, INTUbATE for 68, and PANFrIED for 69. Thomas' win, 431-326.
Mack Meller (Bedford, NY) vs. Jerry Lerman (Foster City, CA). The game is cooking with two bingos each. Jerry's JAMbOREE and ATONIES. Mack played VILENESS and jIBBOOMS. After the game (he won, 426-345), Mack told me that he knew that last word because Jesse Day (Berkeley, CA) played it against Will Anderson (Croton, NY) at the last NSC!
Joe Edley (Port Jefferson, NY) vs. Mike Frentz (San Mateo, CA). Joe said, "I was never in this game. I saw PINS come down one row from the top triple lane and I thought, uh-oh. And then cASTLES/SPINS went down." Mike later played rURALITE. Joe's only "play" was VAMP one short of the right bottom side triple lane. He later got down CYMA/VAMPY, which brought him into the 300s scorewise. Next time, Joe.
Winter Zxqkj (Houston, TX) vs. Geoff Thevenot (Austin, TX) in Collins-land: REINLESS, LARDERS, TOAsTIE# and TaCONITE on the in-progress board. This board is located in a busy business-y part of the room so I try no to hover too much and make it worse there.
Bob Becker (Jefferson, MA) vs. Gerry Greenside (Las Vegas, NV), board 1, div 2: STRANDED, RAINOUT, and OREIdES. The middle one was Bob's. As I watch, Gerry has a full rack and Bob has only four tiles. It is a 4-point game at this point. A 378-370 win for Gerry when the dust settles.
Morris Greenberg (Brookline, MA) vs. Mark Rosenberg (Atlantic City, NJ): MIStEUK, SNOGGIER*, NEUTERs, and VIBRATE. 454-403 win for Mark.
Robert Linn (Potomac, MD) vs. Marty Gabriel (Charleston, IL): TANDARS#, ORAGIOUS#, STaCTES, and AMORETS#.
Sam Masling (Washington, DC), Jackson Smylie, Matt Canik (Austin, TX), and Adam Ginzberg (Swarthmore, PA) gather often after the rounds end to chat up their games. I hear things like, "Oh yeah? Well, my opponent played X and I called it off immediately!" Their stories get better and better as they go along.
Jackie Wong (Brooklyn, NY) came up with his iPhone again this round. His opponent, Shannon Burns (Airdrie AB) played DIECIOUS and he got a 152-point triple-triple through the S: REEStING. Jackie also payed INDENTs.
Greg Heidler (Waialua, HI) had the most amazing day 1. In a game with Adam Ginzberg (Swarthmore, PA), Adam played two back to back bingos: MONITIVE and DRATTING. Then two games latter, while playing Lisa Odom (St Louis Park, MN)], she played the SAME TWO back-to-back bingos! What are the odds of that!?
Jan Cardia (Hockessin, DE) vs. Rob Robinsky (Hopkins, MN). It comes down to QAT. If he doesn't play it, she wins, if he does, she loses. The pretty INJECTION is on their board, but I'm told that Rob played INJECT and then made the extension later. I see Jan's PORTALS, wRETCHED, and tWEEZERS and Rob's GRADABLE. At one point, she was down 85-240, but she clawed back and was all ready to play TWEEZERS down the triple lane for 138 when QAT came down and blocked it. She still got her play down, but it gave him the response of WEIR down the triple which helped him stay ahead, 443-394.
Michael Thelen (West Jordan, UT) just won his game with Wayne Clifford (Calgary AB), 420-383. All he wants to talk about is playing TzETZES for 94. Can you blame him!?
Nuala O'Rourke (Northern Ireland) played ROULETTE in her last game and she thinks that might win some Las Vegas theme word prize. I think we need to add that category!
Last Night and the Night Before
Sunday night a meeting for NASPA directors was held in a room adjacent to the in-process to becoming larger playing room. Minutes were taken and will be made available soon. Afterwards, we gathered in the hotel's Poolside Cafe for a private reception. The event was a huge success mostly because Connie Creed (Philadelphia, PA) was the planner. She ordered a spread of chocolate covered strawberries, an overflowing cheese display, ice cream sundae makings, gorgeous cupcakes with paper SCRABBLE tiles atop, cookies, cheesecake, and bars that served apple martinis and other specialty drinks in pretty fluted martini cups. There was good cheer shared and a fun story or two. Thanks to Connie for her great work on our behalf!
Monday Night
At 7pm after games were over last night a group gathered in a room off the main playing room to hear Katya Lezin (Charlotte, NC) read from her book But I Just Grew Out My Bangs: A Cancer Tale. She read three chapters that describe the first meeting with her oncologist, the first day of chemo, and about her double mastectomy. The thing is, as serious as these topic are, the chapters were actually really funny! Katya has a way of talking frankly and honestly about issues that are hard. I admire her courage and the 40-50 who attended agreed with me. We all left inspired!
At 8:30pm we gathered for the Town Hall meeting. It started with presentations from members of each of the NASPA committees. Detailed notes will be made available soon, but here is my attempt to at least mention some of it: International committee: Tony Leah (Ajax ON); Canadian committee: John Robertson; Membership Committee: Mad Palazzo (Richmond Hill ON); Club/Director Committee: Mary Rhoades; Tournament committee: Dallas Johnson; Rules Committee: Jan Cardia; Dictionary committee: Jim Pate (Birmingham, AL); Pairings committee/Web committee/Championship committee/Publications committee/Executive committee: John Chew; Ratings & Recognition committee/Technology committee/Director Manual committee/Finance committee/Advisory Board: Chris Cree (Dallas, TX). Thanks to all our committees for all they do on our behalf as players!
Some news: New rule changes will be adopted on September 5th, new 2-letter-words we will see in the next dictionary update (GI, PO, so far!), 2015 NSC to be held in Reno at the Silver Legacy, and this year's Person of the Year Stefan Fatsis (Washington, DC).
Anlaug Frydenlund (Norway) sidled up to me during the discussion of upcoming rules updates and said that in Norway their rule book is much smaller and less detailed. She was amazed and how much our rules covered.
Chris Lipe (Rome, NY) typed this in to describe why some changes will be done in the dictionary committee: One side effect of the way the 2006 TWL update was done -- in that the Long List was never updated with the new source dictionaries -- is this: one dictionary had the geological periods in lowercase, so TWL2 saw JURASSIC, METAZOIC, PALEOZOIC, etc added. But, since the Long List was never updated, the geological periods longer than nine letters are no good -- CRETACEOUS# is a phony!