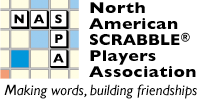 Go to: Early Bird Commentary Games Players Photos Standings Prizes
... tsh Reports (A B C D CSW)
... Scoreboard (A B C D CSW)
Back to NSC 2013 Live Coverage
NSC 2013 Commentary: Round 6
[ ]
Go to: Before the Tournament, Round 1, Round 2, Round 3, Round 4, Round 5, Round 6, Round 7, Round 8, Round 9, Round 10, Round 11, Round 12, Round 13, Round 14, Round 15, Round 16, Round 17, Round 18, Round 19, Round 20, Round 21, Round 22, Round 23, Round 24, Round 25, Round 26, Round 27, Round 28, Round 29, Round 30, Round 31, After the Tournament.
---
Round 6
Art Moore, division 4 leader, came up to point out a mixup that might prove to be problematic for him again. His division has three folks with similar names: Jean Trotman (West Memphis, AR), Judy Troutman (Unknown city, NE), and Kirk Troutman (Ralston, NE). Well, wouldn't you know it that two of these players started games with the wrong person. It was caught very early on and fixed, but they are all now warned to be very careful to check player numbers, too!
Andy Hoang (Cary, NC) ran up to tell me that UNHELD* is not a word. He accepted it from his opponent for two reasons. First off, it was almost plausible, and secondly, because it permitted him to play his bingo.
Nigel Richards (Malaysia) not lassoed behind the table 1 stanchions as he usually is, is actually visiting folks a lot so far. He's been seen chatting with Sandy Nang (Malibu, CA), Bryan Pepper, Jason Idalski, even me! He is now 5-1, having just defeated Conrad Bassett-Bouchard (Piedmont, CA). I have not seen Conrad since the event started. I need to ferret him out!
At one of the single digit table numbers in division 1, I spy Lisa Odom (St Louis Park, MN) vs. Scott Appel (Elkins Park, PA). Glancing over his scoresheet, I see that he's been doing some trouncing. He got down GREATER for 75 then a bit later the bingo/bongo IRRITaTE for 88 and BACKINg for 66. I see Lisa's SALINeS for 71. Other fun plays: FUDDED and JOVIAL.
Joseph Gaspard (St Paul, MN) vs. Matthew Tunnicliffe (Ottawa ON) in division 1 at table 2. I catch them just as the game ends. Matthew says, "I didn't like it at all (pointing to ILEITIC*, a play he'd made for 64)." Joe said, "Oh, I did." Turns out Matthew was right, phony. He also got down LAWSUIT for 75 ad SATIATE for 75. Joe played DEBONERS for 67 and the fun nonbingo QUINOID. Matthew's win, 454-300.
Sam Masling (Washington, DC) is 3-3 now and pretty happy with it all so far.
Joel Sherman (Bronx, NY) vs. Kate Fukawa-Connelly (Lawrenceville, NJ). Their board was a jumble of post-game what-ifs and I can see that Joel won. The fun ZOONOTIC for 63 was played by Joel.
Stefan Fatsis (Washington, DC) is racing out of the room. He stops to lean over and say, "Woo-hoo, I triple-tripled and won!" I ask hin to tell me. He said, I was losing by ~110 when I found aNIMATOR through the M for 131 points on the triple. I ended up winning, 508-432.
Dan Stock says, "I just saw a triple-triple in my division that scored less than 100 points." I nodded, blankly, and he patiently explained, "Well, Sherrie, it is a mathematical possibility thing. Even if you have two blanks, and even if one of them is on the double letter which scores nothing and no double, the least amount you can earn for a triple-triple with all 1-point tiles and two blanks is 104. So, if you ever hear or come up with a score that is less, then you know a mistake has been made somewhere." I admitted that I was pretty sure I knew that. Then I took out a power bar and ate it straightaway!