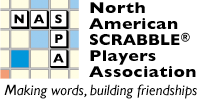 Go to: Early Bird Commentary Games Players Photos Standings Prizes
... tsh Reports (A B C D CSW)
... Scoreboard (A B C D CSW)
Back to NSC 2013 Live Coverage
NSC 2013 Commentary: Round 17
[ ]
Go to: Before the Tournament, Round 1, Round 2, Round 3, Round 4, Round 5, Round 6, Round 7, Round 8, Round 9, Round 10, Round 11, Round 12, Round 13, Round 14, Round 15, Round 16, Round 17, Round 18, Round 19, Round 20, Round 21, Round 22, Round 23, Round 24, Round 25, Round 26, Round 27, Round 28, Round 29, Round 30, Round 31, After the Tournament.
---
Round 17
Liz Ashby (Eureka, CA) is on a physical fitness craze. She started day 1 by doing 600 pushups. Today is is doing 50 pushups and 20 burpees between each and every game! She is trying to rope others into her mania: they usually only last for one round! She thinks this is way better than drinking coffee to get blood into her brain to nourish her ability to play.
Marvin Kraus (Newton, MA) is loving it here at the NSC. He said, "I am pleased at how the vent is going and I'm so happy I chose to come."
Daniel Novinson (Unknown city, GA) has won 2 out of 3 so far this morning. He lost round 15 by a mere 8 points despite bingoing out with UNTIDIER. He admits he wasn't totally sure it was good, but it survived the challenge!
I hear "director" and see John Robertston trucking over to table 2 in division 1. Kenji Matsumoto (Berkeley, CA) and Noah Walton (Portland, OR) have lost a tile. They are in an intense endgame, both with just one or two tiles on their rack and this tile matters, a lot. I start looking on the floor and see it, peanut butter side up, on the carpeting behind Noah. I pick it up and put it on the table face down. Both of them are very upset to have to reintroduce it into the game (sadly, it is the rules) as they had both played their endgames so carefully. John tells them they need to figure out who should get it and it is Noah's tile. In some ways, this helps Noah more than it hurts. He has only a U and it is his turn. He gets to play DUI and goes out. It is his win, 385-378. Kenji declares it the "weirdest game he's ever played and that it didn't make sense." On their board I see AcAULINE, JOINDER, MOVIOLA, TISSUED, and TRIGLY (blank L).
I watch Komol Panyasophonlert (Thailand) vs. Maddy Kamen (Covina, CA). ZEUGMaS, NEGATERS, and CIGARET are on their board. Komol has a gentle way about him; he even places the tiles onto the board softly. He's speaks softly and he even sits in his chair softly. Coincidentally, Lou Cornelis (Stoney Creek ON) comes up to me 100 yards away from the game I just observed. I asked him how he was doing and if he had a story. He said, "Not about me, no, but I had the chance to play Komol. He is an amazing player. I had everything in our game and still he won. He made some nice strategic plays. He is a legitimate 2000 player, not just a visitor." That was unsolicited, I promise. Komol has many fans.
Rob Robinsky (Hopkins, MN) vs. Trip Payne (West Hollywood, CA): MISCALL, SIEVING, fUSSILY, and OREODoNT. I find out later that Rob won this game.
Travis Chaney (Portland, OR) brings me over to his 6-bingo game with Tony Leah (Ajax ON). On the fashion front, Travis is wearing gorgeous shoes today covered in bright, tiny flowers. I see Tony's two bingos: LENTOURS* and NEATEST. Golden boy, er, I mean, Travis, replied to Tony's opening play with MYSTICAL to the L, then he got down PREHEAT. Perhaps what is most astonishing is that he played four bingos in a row, the last one being an outbingo: FAGOtTI#, DOUSING, QUERIED, and ORDINEE#. It was a 659-357 win for Travis. I'm not sure how he could have done better! wow!
John OLaughlin (Cambridge, MA) is standing over a board at which he didn't play. I see sTEWARDED and he says, "Well, I read Brian Bowman (Villa Hills, KY) post on Facebook that he played THRAWED* which got challenged off, and much of those tiles are in that word, so I say Brian played it. He was mostly right. Brian played sTEWARD and Geoff Thevenot (Austin, TX) later added the ED. When Geoff wandered by he pointed out that Brian opened with ZOYSIA and he replied with HyLOBATE# through the O. It was Geoff's win.
Jim Pate (Birmingham, AL) comes over with a twinkle in his eye. That should have been my first clue. He said, "I've executed an ingenious plan whereby I assured my victory by losing three close games this morning. Now I have the bye, which is a win +50 points.
I recognize the mother of Amalan Iyengar (Chapel Hill, NC) as she comes into the playing room with Amalan's younger brother. She tells me that Amalan played up a division this year and is finding it more challenging than his last NSC and before that his School SCRABBLE involvement. He studied a lot in the past couple months ramping up to this and she is so thankful for this game and what its meant to her son and the family. He's found his people in this room. And he has!
There is something very different about this NSC and it is that the NSA is not here with us. We miss their reporting and outreach to the media, their fun Word Gear products, and their helpful, hard-working presence.