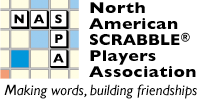 Go to: Early Bird Commentary Games Players Photos Standings Prizes
... tsh Reports ( A B C D CSW Youth )
... Scoreboard ( A B C D CSW Youth )
Back to NSC 2014 Live Coverage
NSC 2014 Commentary: Round 30
[ ]
Go to: Before the Tournament, Round 1, Round 2, Round 3, Round 4, Round 5, Round 6, Round 7, Round 8, Round 9, Round 10, Round 11, Round 12, Round 13, Round 14, Round 15, Round 16, Round 17, Round 18, Round 19, Round 20, Round 21, Round 22, Round 23, Round 24, Round 26, Round 27, Round 28, Round 29, Round 30, Round 31, After the Tournament.
---
Round 30
Just as this round began, Iliana Filby (Windsor, VT) wheeled up to the command center and her eyes were brimming. I asked if she was okay and she assured me she was, she was just overcome with gratitude for the great people she has met and for this awesome event. I gave her a big hug. In that moment, Iliana connected with the essence of what the NSC is all about.
Gaurav Bhargava (Dublin, OH) comes in sheepishly and admits his alarm did not go off and he missed the first two games this morning. He'll be in the last one though!
Zachary Ansell (Los Angeles, CA) and Chloe Fatsis (Washington, DC) are at tables 3 and 4 of division 4. Strong play there!
Greg Feldkamp (Cleveland Heights, OH) defeated Jonathan Kent (Unknown city, NY) at table 1. I see LITERAL, MORAINEs, fAERiES, and SALDANA. More importantly, this win gives Greg first place and he is Gibsonized! Congats to Greg! He joins Adam Logan (Ottawa ON) and Rahn McKeown (Cary, NC) in having won ahead of time. S
Speaking of Rahn McKeown (Cary, NC), he just walked by and said, "I am 1-0 in division 1." He saw me look perplexed and said he'd played a pickup game with someone whose opponent didn't show. This story might be better if I knew the opponent....
Roderick McDonald (Long Sault ON) pulled out a win against Dan Lichtblau (Los Angeles, CA) this round. On their board I see MoNORAIL, SAUVEST*, and STINGIER. Until the game was over, neither saw the transposed tiles and Rod even joked that he was suaver than Dan. But when I pointed out the phony they both fell over. How could they both have missed it! Moments of mirth like this are what it is all about!
Zachary Ansell (Los Angeles, CA) defeated Peter Hopkins (Toronto ON), 383-301. I see Zachary's LOOkERS and Peter's STANDER.
Chloe Fatsis (Washington, DC) was in a barnburner with Megan McMahon (Worcester, MA) I see STINGiER and OUTDATE on the board. What is really happening though, is Megan is in serious time trouble. Less than 1 minute remains on her clock and she had a blank. She plays off small, draws, then on hr next turn, already over on her clock, tries NAILERS/ARIDS* which Chloe challenges due to the phony hook. I walk off because even at 10 feet my presence creates pressure. I discover later that it was Chloe's win, 434-303.
Table 1, division 1, annotated game, Jason Li (Dollard-Des-Ormeaux QC) defeats Joey Mallick (Cape Elizabeth, ME) by one point. Check out this terrific game! The heartbreaker, at least for Joey, is this was the second game at this NSC that Jason beat him by ONE POINT.
Over at table 2, I was too late to see the game between Conrad Bassett-Bouchard (Piedmont, CA) and Noah Walton (Portland, OR). It was over and Conrad had won. He was to play Jason for all the marbles at table 1 next round. However, he had said he didn't want to be put in the position of knocking is good friend, Noah, out of contention and that was just what his win did. After several minutes of congratulations, Conrad broke down so heartbroken about what he'd "done" to Noah. They hugged and went out into the hall to talk it out. Very sweet, very touching, extremely emotional.
Joel Sherman (Bronx, NY) vs. Lisa Odom (St Louis Park, MN). ANSWERER, ACRIDEST, HANGING, and ANTHerIDS are on their board.
Marcela Kadanka (Toronto ON) comes up and says, "I bet you don't know that I have another son here, do you?" I didn't! Wyeth Robertson (Toronto ON) is playing in division 4! Wow! It is a family affair!
Matthew Bernardina (Durham, NC) has won 6 in a row and is 18-12 now +1205. He is a happy man!