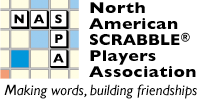 Go to: Early Bird Commentary Games Players Photos Standings Prizes
... tsh Reports ( A B C D CSW Youth )
... Scoreboard ( A B C D CSW Youth )
Back to NSC 2014 Live Coverage
NSC 2014 Commentary: Round 10
[ ]
Go to: Before the Tournament, Round 1, Round 2, Round 3, Round 4, Round 5, Round 6, Round 7, Round 8, Round 9, Round 10, Round 11, Round 12, Round 13, Round 14, Round 15, Round 16, Round 17, Round 18, Round 19, Round 20, Round 21, Round 22, Round 23, Round 24, Round 26, Round 27, Round 28, Round 29, Round 30, Round 31, After the Tournament.
---
Round 10
Andy Saunders (Guelph ON) stops by and asks Patty Hocker to photograph is games more. He is 2-0 when she happens by!
Irene Gedney (Toronto ON) is beaming from ear to ear. She just won her second game today! I ask her record and she stops and thinks. She then admits, "short-term stuff, not so good..." I tell her I'd look it up. She has four wins!
Ted Gest (Washington, DC) defeated Shelley Kirk (Wyoming, OH) at table 1 in division 3 this round, 396-339. I see his SORTIES and her SHADIER.
Doug Critchlow (Columbus, OH) derated Lucille Thornton (Pennsauken, NJ) at table 1 in division 4. She played ERASION and he got down ASTONIED, TeTRAGON, and fERRIES. I congratulate him and assure him that I'll be seeing him in division 3 if if not 2 if his studying continues! He knows some great words! And only his second tournament! Zachary Ansell (Los Angeles, CA), who was in first place, but has lost two games this morning so far, looked over Doug's game and mentioned how he wasn't doing that well now. Doug comforted him that it happens to us all. Zachary said, "If I finish in the top 15, I will be happy." Good goal, for sure!
Chloe Fatsis (Washington, DC) has won two games sp far this morning. She had a 433-291 win against Ann Elwood (Brantford ON) in round 9. Chloe got to play ERASION and then on her next play, MAXING, creating a bunch of overlap plays for 60. She is in good spirts.
I plum forgot! Kate Fukawa-Connelly had to go back home today. She showed up with her hubby, Tim, and left us with a dented box of a dozen donuts that the players are scarfing up! We thank Kate for her reporting!
Jose Daniel dos Santos Figueredo (Chicago, IL), now 7-3, just defeated Terry Aitken (Stratford ON), now 8-2, with a 389-373 score. I see EULOGIA, TOWnIES, and RETINOLS on their board.
Daiva Markelis (Charleston, IL) is glowing. She put her last play down as I walked up which drew a last play challenge. She looked up at me and said, "This is my best game so far!" I see her INERTIAS and his GRAFTER and VIROID (not bingo, but pretty). I also see ZAX?? (I assume ZAXes). They commenced a recount, so I walked away to give them space. I later learn it was a 364-350 win for her. Style note. She has a SCRABBLE gear bag made entirely of zippers! I want one!
Mack Meller (Bedford, NY), having lost two games thus far this am, is at table 2 with Nigel Peltier (Portland, OR) this round. I see DEAIrED, NEOLITH, and YTTERbIA on the in progress board.
The division 2 giant just fell, Kevin Bowerman (Chapel Hill, NC) lost to Rahn McKeown (Cary, NC) at table 1, 443-397. I see FINAnCES, RETOOLS, hEADLINE, PEDESTAL, and WHELMING for 110. IXORA is on the board to the triple and was a setup by Rahn.
Jesse Matthews (Kelowna BC) finally won a game today, he says. I see LEAVENED and RIBALDS played through the separated I and A., hooking to make WAITED (yes WAITE# is good in Collins). I see POYOUS# on the board. His opponent, Evans Clinchy (Boston, MA), said of this last 16 tiles, he had AI and 14 consonants. Yikes. Other bingos: PLUMBINg and later SAX/PLUMBINgS and FURNACE. Evans did manage to get down DEAERATE.
The other person with EVAN in his name in the Collins division, Evan Berofsky (Oxford, MI), handed me his scoresheet and said, "Chris Lipe (Rome, NY) finally beat me." At the last event they played in, the Collins division was small and they played five times in a row. Evan won them all. However, the other shoe dropped, and Chris soared into a win,586-381. Evan made it tough, playing three bingos in his first four turns: FOGBOUND, FLOATIER, and RIFLEMEN, to go up by 200 points. Chris roared back with TEASHOP, DISCERN, REZONED, and ROSINATE.
Liam Chew just won another game, this one against his big brother. I ask for details and he says, "I don't really remember anything but the win." I get that.