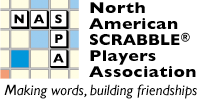 Go to: Early Bird Commentary Games Players Photos Standings Prizes
... tsh Reports ( A B C D CSW Youth )
... Scoreboard ( A B C D CSW Youth )
Back to NSC 2014 Live Coverage
NSC 2014 Commentary: Round 27
[ ]
Go to: Before the Tournament, Round 1, Round 2, Round 3, Round 4, Round 5, Round 6, Round 7, Round 8, Round 9, Round 10, Round 11, Round 12, Round 13, Round 14, Round 15, Round 16, Round 17, Round 18, Round 19, Round 20, Round 21, Round 22, Round 23, Round 24, Round 26, Round 27, Round 28, Round 29, Round 30, Round 31, After the Tournament.
---
Round 27
We have a couple of winners! Adam Logan (Ottawa ON) defeated Stefan Rau (Hudson, NY) this round and had to wait for the result of Joel Wapnick (Montreal QC) vs. Rob Robinsky (Saint Louis Park, MN). If Joel had won, Adam would not be Gibsonized. But Joel Lost to Rob, so Adam won the Collins division 4 games before the tournament's end. Since the division has been odd, he will receive 4 byes from here on out. In division 2, Rahn McKeown (Cary, NC) clinched 1st by defeating Kevin Bowerman (Chapel Hill, NC). He'll also not play tomorrow due to a bye in his division.
Guest analysis from Rob Robinsky (Saint Louis Park, MN) about his game with Joel Wapnick (Montreal QC): "First, the basics. I had AVIARIES for 80, BAYONET for 79, and GLADIATE for 72. Joel had LAMPERNS# for 78, KETcHES for 100, and ARENOsE for 73 back-to-back-to-back.
"What made the game crazy is that I had to make two crazy setup plays. Towards the end of the game with 13 tiles left in the bag, I was down 396-344. I played XI one short of a TWS while holding the last S, threatening a massive play. Joel decided not to block it (he probably had the Z and knew I didn't), and on my next turn I had to decide whether to play GULS/XIS for 51 or to bingo with VULGATES for 76. I chose not to bingo, which while it left me down 420-404 it gave me a head start on having a good rack in the endgame.
"With 3 tiles left in the bag, I was down 446-409. My rack was AADDEIT, and I saw that I could fish off a D to make ARED#, which gave me a 4/10 chance to draw a bingo -- an L would give me VALIDATE or GLADIATE; an R would give me ERADIATE, TIARAED, or LARIATED (AREDE# is also a word); and a C would give me EMACIATED from an EM on the board.
"Joel saw an unseen pool of AADDEILRT, and with CFIILNO on his rack he played ENOLIC to block the many bingos I could have that hooked AREDE#. My fish gave me the L I needed, and I bingoed out with GLADIATE from the G. As the tiles turned, however, Joel could have made his own one-tile fish to win the game! He could have played off the F blocking VALIDATE, and either of the two tiles left in the bag would have given him his own bingo through GLADIATE -- the D would have given him INDOCILE, and the R would have given him IRONICAL. I would have had to then figure out that he was threatening his own bingo, and then probably try to fish again...I haven't fully simmed the game yet." Many thanks to Rob for summing up what Adam was trying to explain and what my brain nearly imploded in trying to convey!
A loud rain storm with thunder and lightning has blown in. As the rain pelts the roof of the convention center, the sound is intensified by the height of the ceiling and the echo reverberations.
Megan McMahon (Worcester, MA) is delighted to have played her second lifetime triple-triple (the first was at this NSC): LEAVINGS for 140!
I catch a mid game look at Stefan Fatsis (Washington, DC) vs. Mark Schmidt (Asheville, NC) and see LaDRONE. Many more tiles to play.....
Matthew O'Connor (DeWitt, NY) has "finally won a game." He was 0-7 until this round. In his game with Tim Weiss (Jersey City, NJ), he played cOLOURED and Tim got down MESSMAN.
Noah Walton (Portland, OR) defeats Joel Sherman (Bronx, NY), 462-429. I see LOCATION through the C, IMPLODED (blank L), and GREASING for Noah. Joel played SADIRON. Noah says, "I passed up a 74-point bingo, LOCUSTAE and played a 11-point, TO, instead." I wondered aloud if he didn't want to open any bingo lanes for Joel. They both said in unison that Noah was avoiding the Q. He ended up getting it anyway, but played it off. After the result slip was turned in, Joel rearranged the tiles with that bingo on the board to see how the game might have unfolded had Noah played it.
Mark Przybyszewski (Depew, NY) played Zev Kaufman (Toronto ON) last round and had only one power tile: J. This round, against Marlene Milkent (Hattiesburg, MS), he had every power tile but the J: ??QXZSSSS!
Dan Stock, division 3 leader, worried about the rain, has looked up power outage protocols, so he'll know what to do if it happens, reports Rebecca Soble.
"Joey Mallick (Cape Elizabeth, ME) DEMOLISH-ed me, that is all I am going to say." Conrad Bassett-Bouchard (Piedmont, CA) lost to Joey on the annotated board 1. He was whispering to his buddies about a challenge he made that he wish he hadn't and didn't want me to hear. I get that, but it is annotated! Anyway, Joey did get down DEMOLISH and won, that is all I know!
Michael Early (Fort Worth, TX) is 11-16 and he says that sometimes the SCRABBLE gods give us losses so we can show good examples of defeat.
Jim Kramer (Roseville, MN) lost to Nigel Richards (Malaysia). Game long picked up, I ask Jim for a highlight. He says, "Nigel played off LT and drew the last two tiles to make MENFOLK, an unblockable bingo.
Joe Edley (Port Jefferson, NY) eat Jesse Day (Berkeley, CA). I hear Jesse say, "The key turning point was when you played ABSENTS. I see ANALACEs, HaUNTER on the triple, LAPIDIST, and AIRTING. Jesse goes on to admit that he took a chance playing OXIM one short of the triple line with 6 outstanding Es. He said he had to do it, but JoeL was able to convert the opening for mega points. 418-356, to Joe.
Doug Critchlow (Columbus, OH) vs. Martyna Domurad (Brampton ON). An exciting game! Se was skunking him, he says, until he got down DIASTER/ICiNGS/AWED. He also played AREOLATE. She got down NURTURE and played ZED on the triple making AREOLATED for many points. He pulled out the win, 430-411.
Greg Feldkamp (Cleveland Heights, OH) vs. Marshall Resnick (West Orange, NJ): FARSHOT and GLASSIER (blank L) on their board. Feldkamp won, 494-301.
Laura Klein, a past director of the NSC, stopped by today for a visit. It has been years since she saw many of us! She will be around for a day of catching up!