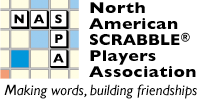 Go to: Early Bird Commentary Games Players Photos Standings Prizes
... tsh Reports ( A B C D CSW Youth )
... Scoreboard ( A B C D CSW Youth )
Back to NSC 2014 Live Coverage
NSC 2014 Commentary: Round 22
[ ]
Go to: Before the Tournament, Round 1, Round 2, Round 3, Round 4, Round 5, Round 6, Round 7, Round 8, Round 9, Round 10, Round 11, Round 12, Round 13, Round 14, Round 15, Round 16, Round 17, Round 18, Round 19, Round 20, Round 21, Round 22, Round 23, Round 24, Round 26, Round 27, Round 28, Round 29, Round 30, Round 31, After the Tournament.
---
Round 22
On the way to the convention center this morning, Alan Stern (Shadow Hills, CA) told me about the minor league baseball game, Buffalo Bisons, he attended last night. It even rained a bit, which he mostly liked, living in the drought-stricken Los Angeles area. It rained ~2 days during a "winter" storm last year, the only one during the entire season.
The playing room feels cooler today after a night of rain. Several players have asked me if I have a sweater to loan them. It rarely gets too cold for me!
Michal Josko (Rochester, NY) explains that he is here from Poland by way of Rochester, NY, where he lives and plays at the Rochester club run by Ted Rosen (Rochester, NY). Michael started playing Collins in the States and he's delighted to have the NSC only an hour away. The NSC is Reno next year is going to be much more difficult to attend for him.
Stefan Fatsis (Washington, DC) writes TImPANIST on my note pad, explaining he played it on the triple from TI. Alan Stern (Shadow Hills, CA) did some air drummer pantomime.
Sandy Nang (Malibu, CA) handed me a red envelope she explained was for Chinese New Year. She never sees me at the right time of year, so why not celebrate now, right? Henry De Young (St. Marys ON), seeing the envelope, explains that it is a ANGPOW*, which means "red packet." A few minutes later, Nigel Richards (Malaysia) says, "ANGPOW* means red packet." I feel like I'm in an episode of Twilight Zone.
Henry De Young (St. Marys ON) is the player the furthest from home. He explains that Kuala Lampur is 12 time zones away (for the Thai players, it is only 11 time zones!). Nigel Richards (Malaysia) has been in the US for at least a month now, so he's already acclimated.
At the microphone, Alan Stern (Shadow Hills, CA) invites the 18 and under set to the big board for a group photo. Then he asked each past NSC champion here to stand for recognition. We even clapped for those champions not here!
The biggest applause, however, went to his announcement about John OLaughlin (San Francisco, CA) and Jason Katz Brown, who as cocreators of our beloved Quackle, are the NASPA 2014 Persons of the Year. Hearty congratulations!
Table 1 in division 4: Peter Hopkins (Toronto ON) vs. Doug Critchlow (Columbus, OH). I see LEANING and UTILISES and I watch they concentrating a lot, but it is hard to read the scene. Doug ends up winning, 416-287.
Dan Lichtblau (Los Angeles, CA) is wearing a red corduroy 1990 Buffalo Bills baseball cap. The thing is 24 years old! There are many people in this event younger than his hat! He is styling while playing Timothy Schwab (Cheektowaga, NY). Four bingos: Dan's ARENITE and STAINInG and Timothy's GRUNTED and dAILIES. The board has the fun FLUNKERS on it, FLUNK by Dan and ERS added to triple by Timothy. I said, good play and he said it would have been better had Dan not bingoed off the S to the triple with STAINInG immediately afterwards.
Division 3 director, Dan Stock, is many things: a lover of all things SCRABBLE, a lover of the color purple (I have never seen a day where he didn't have some purple item on!), and a lover of kindness and fair play. One thing folks might not know is that he is as corny as it gets about being from and loving Ohio. So, with this in mind, he points out that at his division's table 1, the players in 1st and 2nd place, Shelley Kirk (Wyoming, OH) and Greg Feldkamp (Cleveland Heights, OH), both from Ohio, are playing each other and they are being directed by Dan, who is also from Ohio. Check out their state photo complete with Dan laying down in front of his tableau in this round's photos! I'm going to start a "from Maine" club with Joey Mallick (Cape Elizabeth, ME).
At that table, I see Shelley's MAGENTAS and PHRASED. Greg played LEANEST and won the game, 389-377. Go Ohio!
Gavin Thompson (Ottawa ON) and Zachary Ansell (Los Angeles, CA) are just wrapping up their game and I see IVy go down for a few points (Zachary's play). His clock is at more than 19 minutes and Gavin has less than 3. RADiATES is Zachary's and VENDERS is Gavin's. "I got both blanks," explains Zachary, explaining his win, 378-360. Gavin playfully says,"The news here is that you got both blanks and you only won by 18!" We all laugh. While Zachary runs across the room to turn in his slip, I notice Gavin's forearm tattoo of what he explains is a "sample size equation." Seeing my eyes glaze over, he further explains that he works for Statistics Canada (a total of four who work there are here at the NSC!) which is like the American Census Bureau. Were I a statistician, I would get his tattoo in a flash! Zachary returns and says, "I had the home board advantage here." I look down and see the wooden board with his name on it and both sides covered in tiger paw prints.
Noah Walton (Portland, OR) is at the annotated table 1 with Joel Sherman (Bronx, NY). I won't mention their plays so you can check out their game in the annotated game section, but I will mention the fashion. Joel is clad in a 1995 SCRABBLE Superstars Showdown T-shirt and he is sporting a red Merriam-Webster hat that is now resting on the table. Noah is wearing his Chinese cap, sitting upright and cross-legged with his clipboard resting in his lap. He is sitting further from the table than most, but his arms are so long, he can still reach easily. He is nibbling on a granola bar and sipping out of a Ben & Jerry's thermal cup. These days he looks nothing like the photo we are using for his headshot! He looks like he was 10 when that one was taken!
Leesa Berahovich (Berkeley, CA) vs. Mack Meller (Bedford, NY): ReMINDER and TILLaBLE on board. Both are bent over, concentrating.
Jesse Matthews (Kelowna BC) is bending over the shoulder of Jesse Matthews (Kelowna BC), checking out the board. I see Jesse's fILARiAL and other big words: TRITONE, RELATIVE, SAILERS, and SAPIENT. This table 3 win goes to Joey Mallick (Cape Elizabeth, ME), 470-412.
Brian Galebach (Columbia, MD) not quite in his zipped up parka and winter hat yet (they went on moments later), shows me his play of FAIRS between KEX and QAT, making FE/AX/QI/LAR/ITS. He had a bingo and stopped looking for where to put it when he saw that play for 62. I see his VOTARIST and before I can write it down, Marlene Milkent (Hattiesburg, MS) says, "I played PIEHOLE." We all giggle and Brian says it came up three times in last night's game play. Marlene's win, 411-379.
Joe Edley (Port Jefferson, NY) vs Conrad Bassett-Bouchard (Piedmont, CA): DIOPTaSE, SHITTAHs (it is a tree!), VANNERS, MORAINES, and VENETIAN. I let them wind up with me far away. Joe's win, 510-456.
Michael Gincel (Lakewood, NJ) is in shock. First, he may be in the top 10. Second, his poor opponent mistakenly played EY* twice and had it challenged off twice! Michael won the game by 12 points and still cannot quite wrap is mind around it.
Adam Logan (Ottawa ON) tells me about his game with Marty Gabriel (Charleston, IL). Adam played MOORIER, TOLUOLES, and RESPOND. Marty got down LISTERIA, BETAINES, and the 46-point ATHEISE#. Adam's win.
Danny Panganiban (Calgary AB) played Judy Horn (Reading, MA) this round and he had a walk-off bingo (The moniker coined yesterday by Alan Stern (Shadow Hills, CA), our event emcee), INQUESTS. Danny earned 88 plus 24 from Judy's rack, for a 387-337 win.
Terry Kang Rau (Hudson, NY) brings me to a pretty, pretty board with six bingos. Scott Garner (Memphis, TN) played three: PLUVIAN, INTERLAP, and LAMINOSE. Terry played TRAINEES through the R, ERIGErOn, and THRONGS for 95. She thanks Scott for kindly making the opening that made that all possible. A 454-447 win for Scott.
"My losing streak is over," declares Jim Pate (Birmingham, AL). Wee ha!